Best Burger Destinations In Multan You Must Try
Multan's Burger Delights: While we relish the delectable allure of a burger, our preference steers clear from indulging in calorie-heavy offerings from fast food chains. Our inclination leans towards independent eateries, those unique standalone gems that dare to swap beef for succulent lamb, craft buns from potato flour, or artfully layer specialty cheeses. Today, our focus is set on spotlighting the premier burger joints that grace Multan's culinary landscape.
Presented here are some of Multan's most exceptional burger destinations: Within the confines of this article, we are excited to present a curated inventory of the city's finest burger restaurants. Comprehensive details, including addresses, are thoughtfully provided for your convenience.
List of 10 Best Burgers in Multan
Here is a list of some dine-in, delivery, and takeout burger Destinations in Multan.
O My Burger
Burger Station
A.F.C.
Masoom's Cafe
Hardee's
Hangry cafe
Beast Burger
The Grill Burger
Zanzibar Restaurant
Bell N Tell
1. O My Burger
Located at O My Burger Multan, this spot is synonymous with the epitome of grilled goodness. Offering a tantalizing selection of charcoal burgers, each bite is a testament to their dedication to quality. The inclusion of exclusive sauces enhances the flavor profile, elevating the experience. The patties, whether chicken or beef, are remarkably tender, creating a symphony of flavors that's hard to resist. While seating options are not available, the takeaway service is efficient. Keep in mind, it's wise to time your visit around their opening hours, typically at 7 o'clock or later.
Address: A Block City, Multan.
2. Burger Station
Burger Station has firmly established itself as a hub for burger enthusiasts. Known for their delectable Beef Grill Burger, they have recently introduced equally enticing Chicken Grill Wraps. This eatery, also functioning as a food supermarket chain, is committed to delivering exceptional flavors. The combination of taste and affordability makes this establishment a must-visit. Whether you're a burger aficionado or simply in pursuit of culinary satisfaction, Burger Station has you covered.
Address:Gulgasht Colony, Multan.
3. A.F.C.
A.F.C. in Multan has mastered the art of offering quick and budget-friendly delights. While European cuisine is their forte, their burger offerings are nothing short of impressive. With a modern and elegant ambiance, A.F.C. offers a range of perfectly cooked and beautifully presented hamburgers. From their impeccable service to their culinary prowess, a visit to A.F.C. promises to stimulate your senses and leave you craving for more.
Address:Bosan Rd, A Block Gulgasht Colony, Multan.
4. Masoom's Cafe
Masoom's Cafe in Multan is renowned for its delectable array of savory and sweet treats, along with a variety of coffee delights. However, their burger selection is equally praiseworthy. The menu is a tantalizing journey of flavors that's bound to leave you salivating. This cozy cafe not only offers a gastronomic experience but also provides a charming setting to hang out with friends or celebrate special occasions.
Address: Metro Station, Usmanabad Gulgasht Colony, Multan.
5. Hardee's
For those with an unwavering craving for a substantial meaty burger, Hardee's is a go-to destination. Their Angus burger, in particular, is a highlight. With a design reflecting Multan's essence, Hardee's offers an array of culinary delights, including their renowned Moist Patty Burger. This mouthwatering creation features a mozzarella and jalapeño filling, all nestled within a seasoned lamb mince patty. A visit here promises an unforgettable burger adventure.
Address: Gulgasht Ave, 14 A Gulgasht Colony, Multan.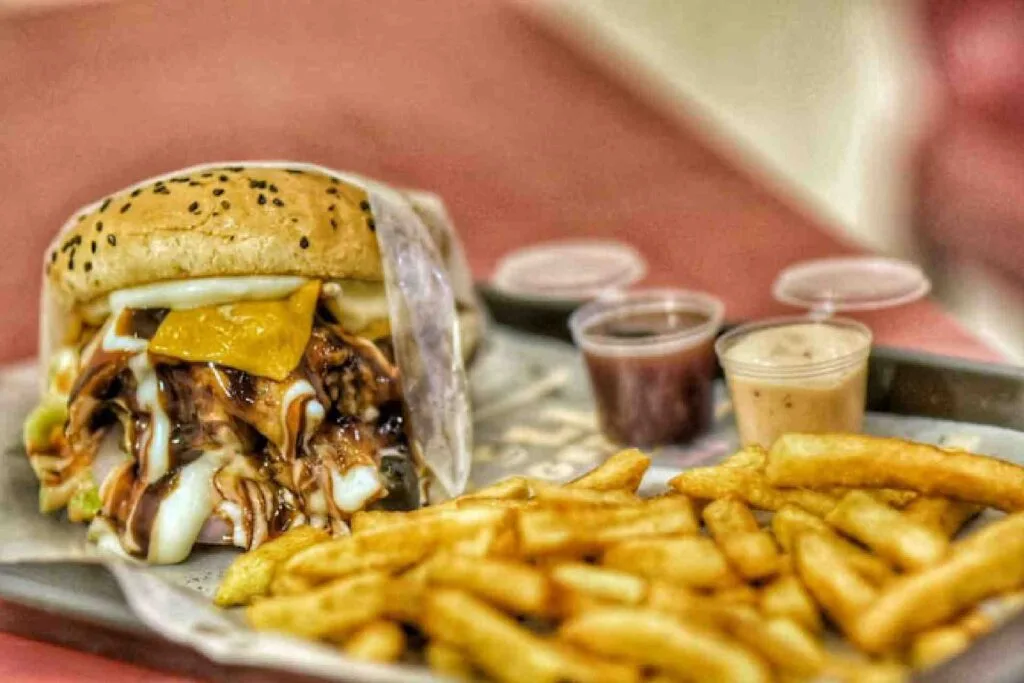 6. Hangry Cafe
Hangry Cafe welcomes diners with both in-house dining and online delivery options. This cozy diner is a haven for burger enthusiasts, boasting an impressive selection of gourmet burgers. With generous portions and excellent value, Hangry Cafe is sure to satisfy your cravings for hearty and flavorful burgers.
Address: 21-B Gulgasht, Tulip St, Multan.
7. Beast Burger
Multan welcomes the ever-growing and well-loved Beast Burger. Their menu boasts a delectable range of options, from classics like the Burger and Cheese Burger to innovative creations like the Double Trouble. A visit here is a journey into burger paradise, and it's no surprise that Beast Burger has earned its reputation as one of the city's premier burger destinations.
Address: Mall Of Multan, Bosan Rd, Shalimar Colony.
8. The Grill Burger
The Grill Burger presents a tempting selection of affordable chicken and beef grill burgers, loaded fries, zingers, and more. With a commitment to quality and service, this establishment has mastered the art of creating burgers that are both flavorful and satisfying. The Special Cocktail burger stands out, offering a combination of quality and taste that's hard to match.
Address: Shop # 152, Shaheena Ave, near Baba Ice Cream Tower, opposite Maira's Salon, B Block Multan.
9. Zanzibar Restaurant
Zanzibar, a well-known name in Multan, offers not just a feast for the palate but also a feast for the eyes with its beautiful decor. The restaurant aims to deliver an unforgettable experience, and their burger offerings are no exception. With reasonable prices and exceptional quality, Zanzibar is a must-visit for burger enthusiasts seeking a delightful culinary escapade.
Address: Abdali Rd, opposite Honda Breeze showroom, near Bundu Khan, Altaf Town.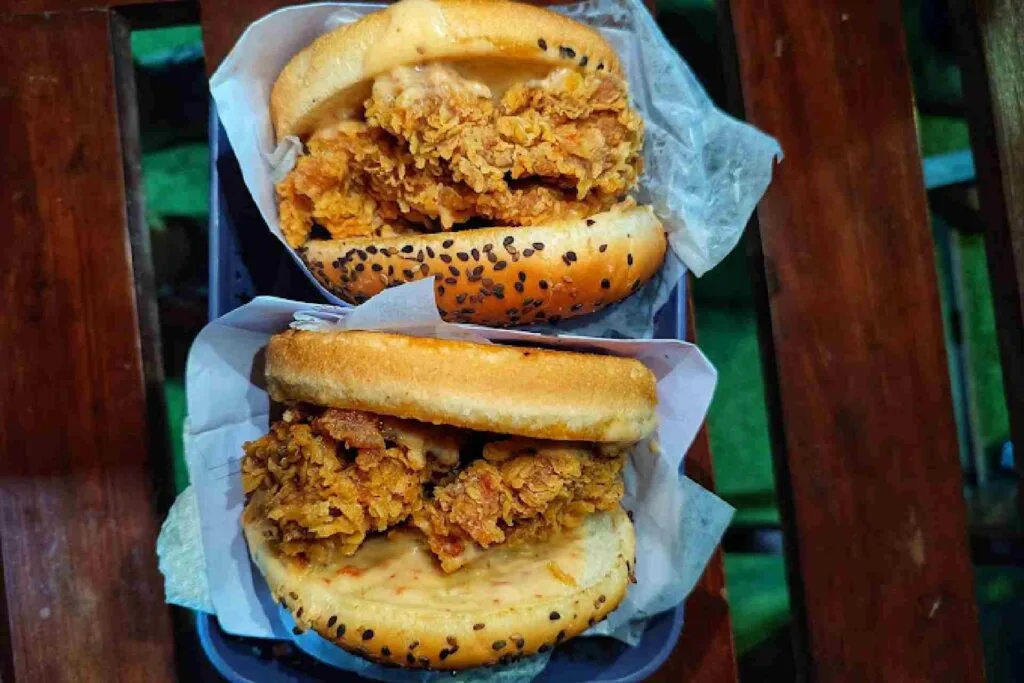 10. Bell N Tell
Bell N Tell is a culinary gem in Multan, offering a diverse range of delectable dishes and quality beverages. Their prowess in perfectly grilled BBQ is undeniable, and the burger selection is equally praiseworthy. With a combination of taste, quality, and a cozy ambiance, Bell N Tell invites you to indulge in a memorable burger experience.
Address: 68, Mall Plaza, Mall Rd, Multan Cantt Residential Area.