Best Chinese Restaurants in Multan
Chinese cuisine holds a prominent position in today's culinary landscape. Its unique flavors appeal to people of all ages, making it a widely enjoyed choice. The popularity of Chinese food has even led to its inclusion in special occasions like weddings.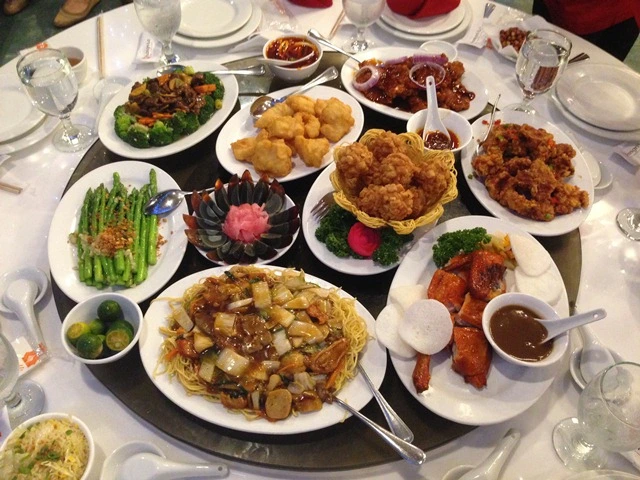 For tourists in Multan, there is a noteworthy array of delightful dining establishments that specialize in offering authentic Chinese dishes. Instead of spending your valuable time searching online, this article presents a curated list of the finest dining venues in Multan. These recommendations will help you find the perfect places to savor leisurely meals with your loved ones.
List of Best Chinese Restaurants in Multan
Shangrilla Chinese
Chinese Fusion
Yum Chinese & Thai
Chinatown & Jade Café
Dragon Wok
Discovery Food Container
Yin & Yang Chinese
Chinese Express
1. Shangrila Chinese: Where Tradition Meets Excellence
Shangrila Chinese stands as a trailblazer in Multan's Chinese culinary scene. With an unwavering commitment to both quality and quantity, this restaurant has secured its place as a local favorite. Beyond the delectable flavors, Shangrila Chinese offers a party hall, making it an ideal choice for family gatherings, celebrations, and even official meetings. The restaurant also provides catering services for those seeking to elevate their private events. Conveniently located near Chungi no. 9 on Bosan Road, Officers Colony, Shangrila Chinese beckons both locals and visitors to savor its offerings.
2. Chinese Fusion: A Taste of Affordability and Flavor
For those in search of a fulfilling meal without breaking the bank, Chinese Fusion is a must-visit destination. The cozy ambiance and flavorful dishes create a delightful harmony for diners. While the seating arrangements might be modest, the taste journey is far from it. This restaurant boasts affordability without compromising on taste. Situated at 52 Sheikh Abdul Hameed Rd, A Block Gulgasht Colony, Multan, Chinese Fusion promises a fusion of flavors that cater to the discerning palate.
3. Yum Chinese & Thai: A Gastronomic Haven
Yum Chinese & Thai offers more than just a meal; it presents an endearing atmosphere that welcomes diners with warmth. Polite and professional staff members enhance the dining experience, and the food itself is nothing short of fresh and delicious. Diners are treated to a complimentary mint drink and fish crackers during dine-in experiences. Notably, Yum Chinese & Thai is also a destination for high tea enthusiasts, offering an array of delectable items to indulge in. The restaurant's location at 19 A, Gulgasht Colony, Multan, invites patrons to savor every moment.
4. Chinatown & Jade Café: A Taste of Elegance
Chinatown & Jade Café is a beacon of elegance in Multan's culinary landscape. While it may be on the higher end of the price spectrum, its culinary offerings justify the expense. Well-trained staff members ensure a seamless dining experience, while the clean and calm environment sets the stage for a memorable meal. Families are welcome, although separate seating is not available. With accessible facilities including a lift and wheelchair accommodations, Chinatown & Jade Café, located on Main Abdali Rd, Adali Colony, Multan, offers both taste and convenience.
5. Dragon Wok: Satisfying Cravings with Authenticity
Dragon Wok is synonymous with extraordinary Chinese cuisine in Multan. Its generous portion sizes and authentic flavors set it apart. The staff's friendliness enhances the dining experience, even if the space feels a bit cramped. What truly shines is the combination of quality and affordability. With a prime location at Shop1007, 1008, Abu Muhammad street, Cantt, Multan, Dragon Wok invites patrons to indulge their appetites without straining their wallets.
6. Discovery Food Container: A Hong Kong-Style Delight
Embracing the fast-food concept with a twist, Discovery Food Container offers Hong Kong-style dishes in Multan. Drawing inspiration from the Van Food movement, this restaurant brings together the best of Chinese food, pizzas, and burgers. Whether you choose to dine in, drive through, or opt for no-contact delivery, Discovery Food Container delivers a unique culinary experience. Visit them at Basti Hajji Pur, Multan, and savor a blend of flavors that transcends traditional boundaries.
7. Yin & Yang Chinese: A Mall Marvel
Yin & Yang Chinese takes pride in being the first Chinese food addition to the Mall of Multan. Reasonable prices and pleasing flavors define this dining establishment. Situated within the food court of the Mall of Multan, Shalimar Colony, this restaurant offers a taste of Chinese cuisine in a modern setting.
8. Chinese Express: Where Good Food Unites
Chinese Express lives up to its name by welcoming guests and leaving them as friends. This restaurant embodies the idea that good food doesn't require extravagance. The diverse service options, including dine-in, kerbside pickup, and no-contact delivery, make it a convenient choice for every craving. Find Chinese Express at Gardezi Market, Jalal Masjid Road, Multan, and experience the bond that good food can create.