Best Fast Food Destinations in Multan
The experts have compiled a list of Multan's Best Fast Food Destinations, taking into account various factors such as establishment longevity, trustworthiness, reputation, service quality, customer satisfaction, feedback, pricing, and overall value for your money. These fast-food spots have all been evaluated and stand out as the most authentic choices.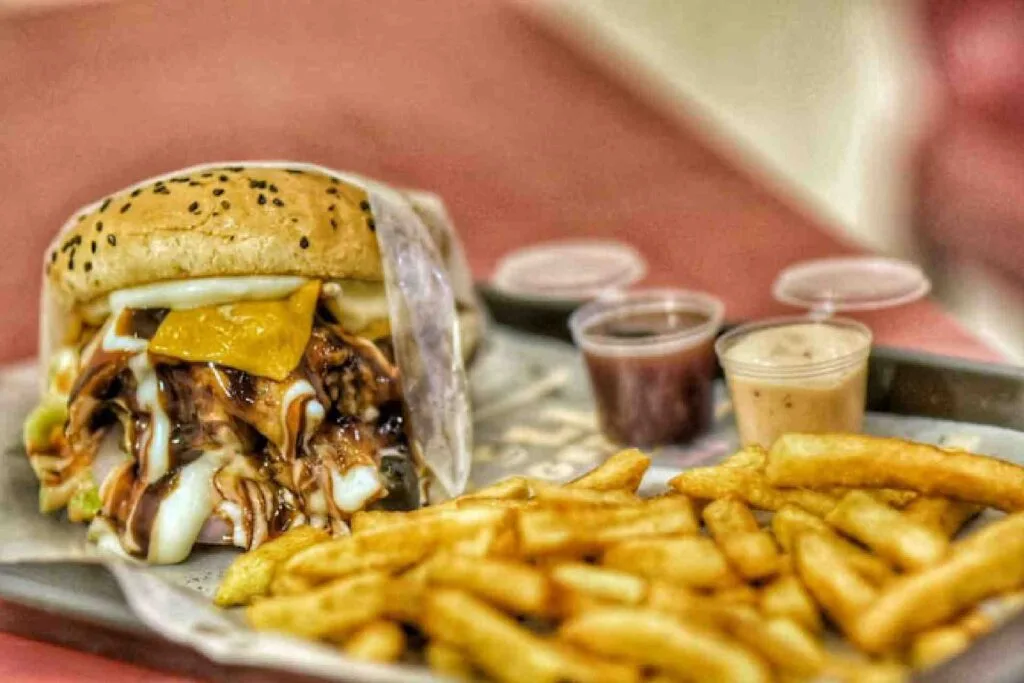 If you're looking for fast food restaurants in your local area, these establishments come highly recommended. We only present you with the best options, and businesses that have received our stamp of approval are marked with a verified badge. These establishments are known for their reliability, and we ensure that their business information and contact details are regularly updated.
List of Best Fast Food Restaurants in Multan
LIT Restaurant
McDonald's
Hardee's
O My Burger
KFC
The Grill Burger
Bell N Tell
Al Kaif Multan
Workshop Eatery
A.F.C. (Bosan Road Branch)
1. LIT Restaurant
LIT Restaurant firmly believes in elevating every moment for its valued clientele. With an unwavering commitment to providing the finest fast food and dining experiences, LIT consistently delivers excellence.
Address: 34- A block gulgasht colony, Peer Khurshid Colony road, Multan.
2. McDonald's
McDonald's needs no introduction as one of the world's premier dining establishments. What sets this Multan branch apart is its exceptional customer service. While the flavor of McDonald's food remains consistent worldwide, the warmth of their service truly distinguishes this location.
Address: 4th floor, Mall Of Multan, Bosan Rd, Shalimar Colony.
3. Hardee's
Hardee's is renowned for its delectable fast food offerings, particularly its irresistible hamburgers. The unique flavor of Hardee's is unmatched, accompanied by outstanding service. The staff's helpful and professional demeanor creates a cozy and comfortable dining environment. Don't miss out on trying their Jalapeno Chicken Burger if you have a taste for spicy delights.
Address: Gulgasht Ave, 14 A Gulgasht Colony.
4. O My Burger
O My Burger is one of Multan's hidden gems, often underrated but consistently delivering perfect taste, fresh ingredients, and speedy service. Affordable prices and the spectacle of food preparation right before your eyes make this a must-visit. Traffic may be an issue during the day, so consider visiting at night for a smoother experience.
Address: A Block City, Multan.
KFC's reputation for offering top-notch fast food extends globally, and their Multan branch maintains this standard with outstanding food quality and hot, freshly cooked dishes. The service and Food Delivery Team here ensure a seamless dining experience.
Address: Railway Club، 27, Kaswar Gardezi Road، opposite to Multan High Court, Altaf Town۔
6۔ The Grill Burger
The Grill Burger is your go-to spot for affordable chicken and beef grill burgers, sandwiches, loaded fries, zingers, and grill shawarma in Multan. They prepare everything right before your eyes, ensuring freshness and quality. Whether dining in, picking up curbside, or opting for delivery, you're in for a treat.
Address: Shop # 152, Shaheena Ave, near Baba Ice Cream Tower, opposite Maira's Salon, B Block ۔
7۔ Bell N Tell
Bell N Tell is a wise choice for those seeking a blend of delectable cuisine and prompt service. Affordable prices, friendly service, and excellent food are the hallmarks of this establishment. Special recognition goes to the talented chef behind the delightful dishes.
Address: 68, Mall Plaza, Mall Rd, Multan Cantt Residential Area۔
8۔ Al Kaif
Al Kaif Multan strives to offer a welcoming dining and takeaway experience, where you can witness your order being prepared live. Their flavor is a constant delight, and the establishment boasts a fully functional kitchen, outdoor seating, and a dedicated party area for special celebrations.
Address: Nusrat Road، opp. Radio Pakistan, Lal Kurti Cantt.
9۔ Workshop Eatery
Workshop Eatery is the perfect venue to relish exquisite cuisine with loved ones. Known for its exceptional flavors, especially in hamburgers, the menu also offers pizza, pasta, hot dogs, wings, and more. Whether you dine in, opt for takeaway, or have it delivered, expect a satisfying meal.
Address: Model Town A Block A Model Town.
10. A.F.C. (Bosan Road Branch)
A.F.C. on Bosan Road defies expectations with its exceptional fare, including their delicious burgers. You'll be pleasantly surprised by the flavors and cheesiness of their offerings. We strongly recommend a visit to this hidden gem in Multan at least once in your lifetime.
Address:Bosan Rd, A Block Gulgasht Colony.