Best Restaurants in Multan
Embark on a delightful journey through the historic city of Multan, where a delightful array of flavors awaits your enjoyment without any copyright restrictions. Prepare to excite your taste buds as we reveal the finest dining establishments in City, each providing an exceptional culinary experience that seamlessly blends tradition, innovation, and unmatched service.
The City, renowned for its cultural heritage and lively culinary landscape, has firmly established itself as a paradise for food lovers. Whether you're a dedicated foodie, a connoisseur of elegant dining, or simply someone who relishes a satisfying meal, Multan's top-notch eateries pledge to fulfill your desires and leave you yearning for more.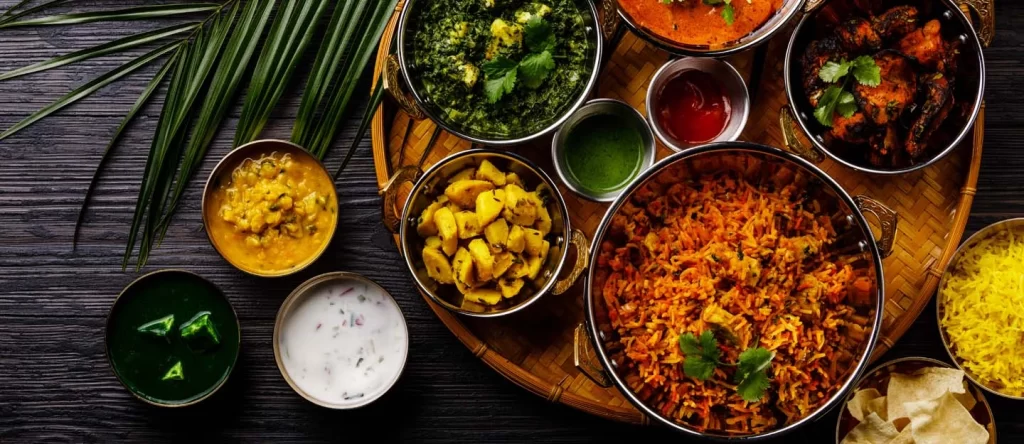 So, get ready to arouse your taste buds and set off on an unparalleled culinary adventure. The finest restaurants in Town are ready to welcome you, prepared to awaken your senses and gift you with enduring memories of remarkable tastes and heartfelt hospitality. Prepare to luxuriate in a medley of flavors and embark on a gourmet expedition through the culinary gems of South Punjab.
List of 10 Best Restaurants in Multan
Multan, a city rich in history and culture, is also a haven for food enthusiasts. From traditional delights to international flavors, the city offers a range of culinary experiences that cater to various palates. Join us as we take you on a gastronomic journey through some of the finest restaurants in City.
Shahjahan Grill
Zanzibar Restaurant
Chinatown & Jade Café
London Courtyard
Taj Hotel
Shangrilla Gardens & BBQ
Bundu Khan Restaurant
Aangan By LCY
Cafe Eclair
Multan Cuisine
1. Shahjahan Grill: Where Tradition Meets Taste
Shahjahan Grill has firmly established itself among the city's top dining destinations. Renowned for its mouthwatering BBQ offerings, this restaurant expertly combines traditional flavors with a cozy ambiance. Their succulent kebabs, tender grilled chicken, and aromatic biryanis are just a few highlights from their diverse menu. The attentive staff and warm hospitality enhance the overall dining experience, making Shahjahan Grill a must-visit for those seeking exceptional cuisine in Multan.
Address: Block A, 11 – A Gulgasht Ave, A Block Gulgasht Colony.
2. Zanzibar Restaurant: A Global Culinary Expedition
For those craving international flavors in Multan, Zanzibar Restaurant is a go-to destination. This upscale establishment offers a fusion of tastes from around the world, expertly crafted by their skilled chefs. From European classics to Asian delicacies, each dish is a culinary masterpiece. The elegant ambiance, impeccable service, and an extensive wine selection make Zanzibar Restaurant an ideal choice for special occasions or a memorable dining experience.
Address: Abdali Rd, Altaf Town.
3. Chinatown & Jade Café: Exploring Chinese Flavors
Hidden within Multan's culinary landscape is Chinatown & Jade Café, a treasure trove of authentic Chinese cuisine. The restaurant boasts an extensive menu featuring dishes prepared with fresh ingredients and finesse. From dim sum to stir-fried specialties, every bite offers a delightful journey into Chinese gastronomy. The welcoming atmosphere and friendly service make this restaurant a popular choice for families and friends seeking a flavorful dining experience.
Address: Main Abdali Rd, Adali Colony.
4. London Courtyard: Where Trendy Meets Tasty
London Courtyard offers a contemporary dining experience that seamlessly blends aesthetics and delectable food. The menu showcases a fusion of international flavors, with dishes inspired by various cuisines. From juicy burgers to sizzling steaks, this restaurant caters to diverse tastes. The modern ambiance, stylish decor, and variety of beverage options make London Courtyard a sought-after spot for casual dining and social gatherings in Multan.
Address: 35A, Gulgasht Colony.
5. Taj Hotel: A Fusion of Pakistani and Mughlai Delights
Taj Hotel stands as a renowned name in Multan's culinary scene, offering a blend of traditional Pakistani and Mughlai cuisine. Known for its aromatic biryanis, flavorful curries, and succulent kebabs, this restaurant pays homage to the rich culinary heritage of the region. The rustic ambiance and attentive service create a welcoming setting, inviting diners to savor the authentic flavors of Multani cuisine.
Address: Abdali Rd, Bukhari Colony.
6. Shangrilla Gardens & BBQ: Serenity and Savory Delights
Nestled amidst lush greenery, Shangrilla Gardens & BBQ provides a serene dining experience in Town. The restaurant's extensive BBQ menu features grilled meats, kebabs, and tikkas. The picturesque setting, complete with beautiful gardens and outdoor seating, adds to the charm. Whether for a relaxed family evening or a romantic dinner, Shangrilla Gardens & BBQ offers a tranquil escape paired with delectable food.
Address: Old Bahawalpur Rd, Gillani Colony.
7. Bundu Khan Restaurant: A Taste of Tradition
Bundu Khan Restaurant, known for its authentic Pakistani cuisine, has gained popularity in Multan. From succulent kebabs to traditional bread, their flavorsome offerings have made it a go-to spot. The vibrant ambiance and friendly staff contribute to a memorable dining experience that captures the essence of Pakistani culinary traditions.
Address:Altaf Town..
8. Aangan By LCY: Celebrating Multani Flavors
Aangan By LCY showcases the cultural heritage and flavors of Multan. This fine dining restaurant offers a curated menu featuring traditional Multani dishes and regional specialties. From aromatic biryanis to succulent kababs, Aangan captures the essence of Multani cuisine with authenticity. The elegant decor and warm hospitality make dining here a truly memorable experience.
Address: 40-A, Gulgasht Colony.
9. Cafe Eclair: Cozy Vibes and Culinary Delights
Cafe Eclair is a popular hangout in Multan, known for its cozy ambiance and delectable offerings. This charming cafe offers international and local dishes, from coffees and teas to sandwiches, burgers, and desserts. The relaxed atmosphere, friendly staff, and delightful treats make it an ideal spot for casual meetups and quiet afternoons.
Address: Khawar Centre.
10. Multan Cuisine: Embracing Multani Heritage
For an authentic taste of Multani flavors, Multan Cuisine is the ultimate destination. This restaurant celebrates the city's culinary traditions, offering iconic Multani dishes that tantalize taste buds. From Sohan Halwa to Sufi biryani, Multani Cuisine immerses diners in a rich cultural heritage. The rustic decor and traditional ambiance make it a welcoming space to indulge in mouthwatering delicacies.
Address: Nasheman Colony.