Johnny and Jugnu Menu Pakistan with Prices 2023
Johnny and Jugnu is a fast food chain in Lahore Pakistan, known for its delicious sauces, wraps, sandwiches, burgers, and fries. This restaurant was established by a bunch of friends who just wanted to introduce the best and sauciest place for the food adventurers. They ended up creating a Johnny and Jugnu menu instead. They have been very successful and now their food chain is growing day by day.

Johnny and Jugnu restaurant has its main branch in Lahore. It also has a delivery service which delivers your order at home or at your office wherever you like. They serve the best quality food at budget friendly prices that's why they always have customers from Monday to Sunday 12PM to 12AM.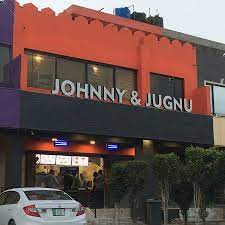 Johnny & Jugnu menu Best Items
There's no doubt that Johnny and Jugnu restaurant has many food options to choose from but it, sometimes, gets confusing about what to eat. Here, we will mention some best items offered by Johnny and Jugnu menu:
Sandwich
Johnny and Jugnu offer the best Sandwich in the city to the visitors. This sandwich is very
delicately made from scratch to the level of perfection. The soft buns are filled with so many
fresh ingredients like cheese, patty, vegetables etc. This tasteful sandwich will make you crave for more and more. Its quality is unmatched so hundreds of customers insist on having this sandwich for their daily meal because it comes with one free add-on at the price of 280 P.K.R only.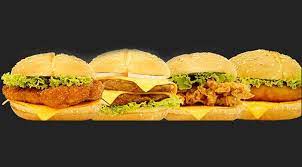 Burgers
Everyone likes to have a crispy burger for lunch as well as for dinner also. Therefore, the Johnny and Jugnu menu serves the best Burgers as mains in Lahore to the food explorers. You can either have a Wehshi Burger or a Fillet Burger for your dining because one will be enough for a single person. Both the burgers are filled with crispy chicken and juicy patties respectively. Make sure you grab your favorite drink to make your dining experience long lasting.
Wraps
The Johnny and Jugnu restaurant feels immense pleasure while serving its signature wraps to the customers. There are different varieties of wraps but you must insist on the Tortilla Wrap. This wrap is filled with so many juicy ingredients which will blow your taste buds with each bite. Tortilla Wrap costs 500 PKR but it will feel like nothing in front of the quality and taste this wrap has to offer.
Sauces
The Johhny &Jugnu restaurant is known as the Sauciest place for a reason. They specialize in making and offering the best sauces in the town. You can choose your favorite sauce from Atomic, Chipolata, Jalapeno, Garlic, Mushroom and Greek flavors. These sauces increase the taste of your ordered meal to a whole new level.
Johnny & Jugnu Menu Price List
BURGERS
| | |
| --- | --- |
| Menu | Price |
| WEHSHI | from Rs. 590 |
| CHICKEN FILLET | from Rs. 590 |
WRAPS
| | |
| --- | --- |
| Menu | Price |
| TORTILLA WRAP | from Rs. 750 |
| SMOL WRAP | from Rs. 500 |
| NUGG WRAP | from Rs. 530 |
SAUCES
| | |
| --- | --- |
| Menu | Price |
| ATOMIC DIP | Rs. 70 |
| CHIPOTLE DIP | Rs. 70 |
| GARLIC DIP | Rs. 70 |
| GREEK DIP | Rs. 70 |
| MUSHROOM DIP | Rs. 70 |
DRINKS
| | |
| --- | --- |
| Menu | Price |
| COKE 500ml | Rs. 80 |
| WATER 500ml | Rs. 70 |
| SPRITE 500ml | Rs. 70 |
Johnny and Jugnu Contact
Johar Town
Address: 28، behind Mian Plaza، Johar Town, Lahore
https://www.instagram.com/itsmecalu/?hl=en
FAQs about Johnny and Jugnu Restaurant
What is Johnny and Jugnu Contact number DHA?
Where is Johnny and Jugnu Restaurant Located?
28، behind Mian Plaza، Johar Town, Lahore
Any Online Order System For Johny&Jugnu Restaurant?
You can place your order online or via telephone and online through Foodpanda Pakistan.