Best Restaurants in Hyderabad
Hyderabad the second-largest city in Sindh, Pakistan, is not only a major cultural and commercial hub but also a haven for food enthusiasts. Its diverse population has contributed to a culinary scene that caters to various tastes and cravings. From the beloved Hyderabadi Biryani to international delights, Hyderabad has a plethora of restaurants offering delectable meals. Whether you're a resident or a visitor, you can indulge in a gastronomic adventure by checking out the top restaurants in Hyderabad.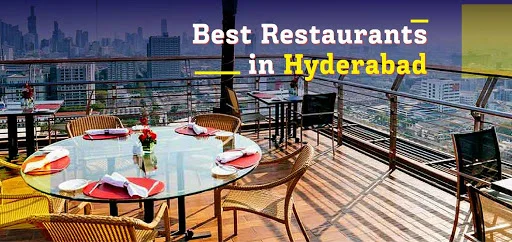 The dining options are as diverse as its population, offering a wide range of cuisines, including Desi, Italian, Middle Eastern, Chinese, and more. For food lovers seeking the best dining experiences, we present a selection of both local and international restaurants in Hyderabad. Embark on a delightful culinary journey with your friends or family at these recommended eateries.
List of Best Restaurants in Hyderabad
There are just a few of the fantastic restaurants that Hyderabad has to offer. With such diverse options, you're sure to find a restaurant that caters to your taste and preferences.
1. Royal Taj:
Known for its delicious Pakistani food and elegant ambiance, Royal Taj is a popular restaurant in Hyderabad. Whether you're celebrating a special occasion or seeking a memorable meal with loved ones, Royal Taj offers a delightful experience. Don't hesitate to reserve your table and savor the flavors of Pakistan.
2. The Bombay Bakery:
With a history dating back to 1911, The Bombay Bakery is a treasured establishment in Hyderabad. Famous for its scrumptious pastries, cakes, and baked goods, it's the perfect place for a quick snack or a leisurely breakfast/brunch.
3. Lal Qila Restaurant
For a taste of traditional Pakistani cuisine, Lal Qila is a go-to restaurant. Indulge in their delicious karahi, BBQ, haleem, and nihari dishes. The restaurant's warm ambiance complements the hearty meal, making it a top choice for dining with friends and family.
4. Mirchi 360 Restaurant
Craving Indian flavors? Mirchi 360 offers delicious Indian dishes at affordable prices. From tandoori chicken to butter chicken and a variety of naan, you can experience the taste of India in Hyderabad.
Mirchi 360 Hyderabad Menu, Prices, Number, Address
5. BBQ Tonight
If you're a fan of authentic barbecues, BBQ Tonight is the place to be. Their mouthwatering mutton ribs, chicken BBQ, and steaks are sure to satisfy your cravings. Gather your loved ones for a casual meal at this renowned restaurant.
6. Ridan House of Mandi
For lovers of Arabic or Middle Eastern cuisine, Ridan House of Mandi offers an array of Mandi dishes, including chicken and mutton Mandi. Explore the flavors of the region and indulge in other Arabic delights available at this restaurant.
7. The Rooftop Restaurant
Enjoy a breathtaking sunset view while relishing your dinner at The Rooftop Restaurant in Hyderabad. Offering a variety of cuisines, including desi, Italian, and Middle Eastern, this eatery ensures both great ambiance and quality food.
8. Al Falah Restaurant
Craving Arabic food? Al Falah Restaurant serves delicious hummus, falafel, and shawarma. Treat your taste buds to the flavors of the Middle East at this esteemed establishment.