KFC Pakistan Menu and Prices 2023
KFC Pakistan is a popular fast-food chain that offers a variety of chicken-based dishes to its customers. The company has been operating in Pakistan for several decades and has a strong presence in major cities. KFC menu includes a range of items such as chicken burgers, chicken wings, chicken popcorn, and their famous fried chicken.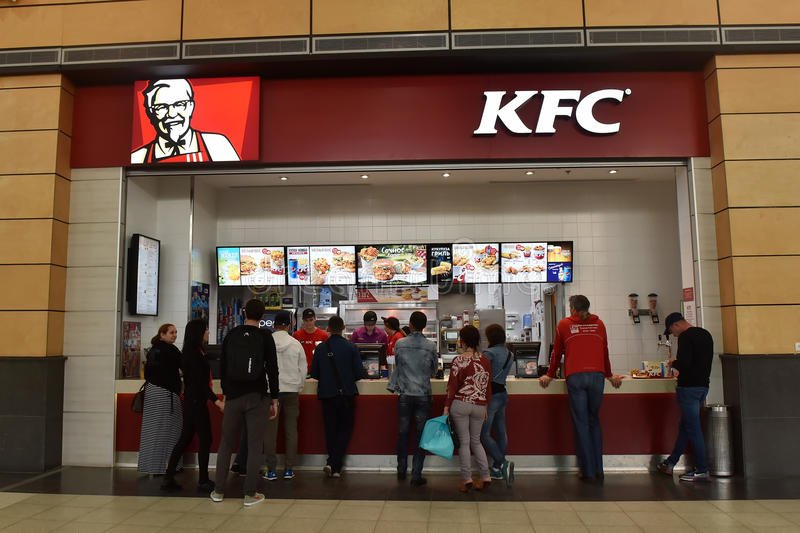 Customers can also choose from a variety of sides such as fries, coleslaw, and mashed potatoes, and they can wash it down with a selection of soft drinks. KFC offers a convenient dine-in, take-out, and delivery service to cater to customers' varying needs.
KFC Pakistan Menu and Price List
Here's a chart showcasing the menu items and their respective prices at KFC Pakistan.
| Menu Item | Price (PKR) |
| --- | --- |
| Zinger Burger | 425 |
| Chicken Burger | 380 |
| Mighty Zinger Burger | 610 |
| Twister | 515 |
| Chicken Bucket | 2,250 |
| Hot Wings (10 pcs) | 555 |
| Popcorn Chicken | 445 |
| Fries | 195 |
| Coleslaw | 195 |
| Mashed Potatoes | 195 |
| Pepsi (Regular) | 95 |
| 7-Up (Regular) | 95 |
| Mirinda (Regular) | 95 |
You can also check KFC Ramadan Deals by clicking here.
KFC Pakistan Contact and Social Plugin
Website: www.kfcpakistan.com
Facebook: facebook.com/KFCPakistan
Instagram: www.instagram.com/kfcpakistanofficial/?hl=en
Twitter: twitter.com/kfc_pk?lang=en
Linkedin: https://pk.linkedin.com/company/kfcpakistan
FAQs KFC Pakistan
Who owns KFC Pakistan?
The chain is a subsidiary of Yum! Brands, a restaurant company that also owns the Pizza Hut, Taco Bell, and WingStreet chains. With over 83 restaurants in Pakistan, it is one of the largest and fasted growing fast food chains in the Country.
Is KFC chicken is Halal?
Yes KFC serve Halal chicken
Are KFC chicken healthy?
The dishes of KFC are mostly deep-fried and are made using tons of oil. So, the regular consumption of KFC can make you gain weight. Therefore, continuous consumption of fast food, chicken, and meat that too with excess oil can lead to heart and fat-related issues.
Who owns KFC Pakistan franchise?
Raza Pirbhai is the CEO of KFC Pakistan and uses his 20+ years of experience in Operations, Human Resources and General Management.
How many franchises does KFC have in Pakistan?
The first KFC restaurant opened in Pakistan opened in Gulshan Iqbal, Karachi and now our Finger Lickin' Chicken is available in 32+ cities with over 110 restaurants!