Top 5 Restaurants in North Nazimabad
North Nazimabad, located in Karachi, Pakistan, is renowned for its exceptional culinary scene. This vibrant area boasts a plethora of top-notch restaurants that cater to diverse tastes and preferences. With an extensive array of cuisines available, North Nazimabad guarantees a delightful experience for every palate. Redhouse Kitchen, Nando's, and Haveli Kebab & Grill are among the most sought-after dining establishments in the locality.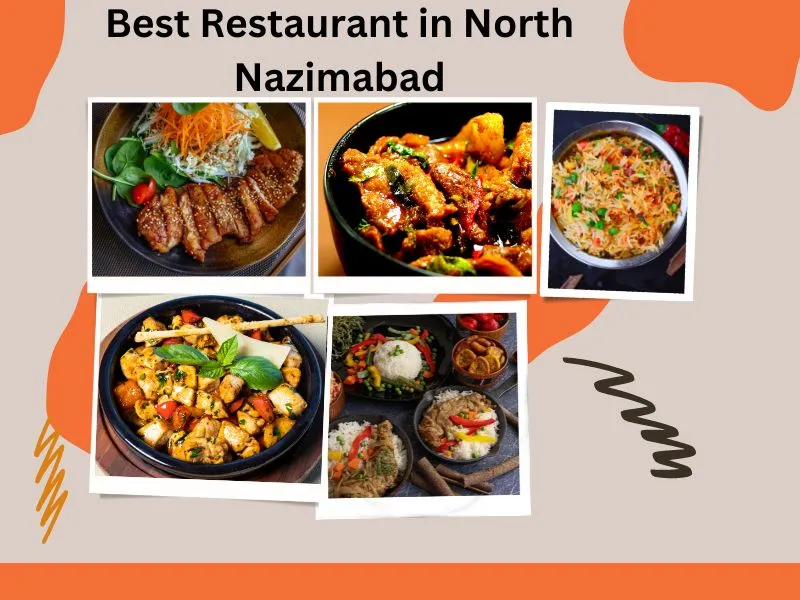 In North Nazimabad, gastronomic enthusiasts can indulge in a wide range of delectable options, ranging from authentic Pakistani dishes to tantalizing Italian cuisine. Whether you're in the mood for succulent flame-grilled chicken at Nando's or crave the rich flavors of traditional kebabs at Haveli Kebab & Grill, this area has something to satisfy every craving. For those seeking an upscale dining experience, Tandoor Restaurant promises to deliver an exquisite meal.
Top 5 Restaurants at Do Darya Karachi
Embarking on a culinary journey through North Nazimabad guarantees a tantalizing exploration of taste and texture. From the aroma of aromatic spices to the sizzling sounds of grills, the restaurants here create a captivating atmosphere that enhances the overall dining experience. So, embrace your hunger, venture into North Nazimabad, and discover the culinary delights that await you in this gastronomic haven.
Top 5 Restaurants in Bahria Town Karachi
Best Restaurants in North Nazimabad Karachi
Following is the list of some of the best restaurants near North Nazimabad Karachi
1. Roadhouse Kitchen
If you want a delicious steak in North Nazimabad, head straight to RoadHouse Kitchen. Don't be deceived by the restaurant's appearance; their steaks and burgers are fantastic. The portion sizes are generous and perfect for sharing between two people.
The atmosphere at RoadHouse Kitchen is pleasant, and they even have a designated photography area for capturing and sharing images on online platforms. It's safe to say that RoadHouse Kitchen is the best restaurant in North Nazimabad, without a doubt. They have an amazing menu that includes a wide variety of food options, such as sandwiches, paninis, steaks, and juices.
2. Nando's Nazimabad
When it comes to flame-grilled chicken, Nando's is the go-to restaurant for many people. The Nando's branch in North Nazimabad, Karachi, has been serving customers for a long time and is well-loved by the locals. Although the restaurant has a small waiting room and counter seating, it excels in providing excellent service and maintaining a pleasant atmosphere.
Nando's is famous for its peri-peri chicken, and this location is no exception. Many regular customers highly recommend their classic chicken and peri-peri nibbles. Every time you visit Nando's, you can expect the same great food and service. If you want to turn your meal into a complete supper, you can order some of their available accompaniments.
See full Nandos Menu Pakistan with Prices here.
3. Haveli Kebab & Grill
Experience the authentic flavors of Pakistan at Haveli restaurant in North Nazimabad, Karachi. This delightful eatery is renowned for its mouthwatering kebabs and curries, prepared with fresh ingredients and a generous blend of spices. Whether you're a fan of chicken, lamb, or vegetarian dishes, Haveli Kebab & Grill has something to satisfy your cravings.
Join us at Haveli Kebab & Grill for an unforgettable taste of Karachi, Pakistan. Indulge in the rich flavors and immerse yourself in the cultural ambiance of this remarkable dining experience.
Want to check Chinese Restaurant in Karachi click here
4. Tandoor at North Nazimabad Karachi
In Karachi, Pakistan, Authentic Food stands unrivaled when it comes to upscale dining. Tandoor restaurant perfectly combines a premium dining experience, attentive and friendly staff, and an extensive menu featuring both contemporary and traditional Pakistani cuisine. It has swiftly emerged as the preferred destination for special celebrations, professional meetings, and cozy get-togethers with family and friends.
5. Maharaja at North Nazimabad
For a delightful lunch experience, look no further than Maharaja Restaurant in North Nazimabad. With its pleasant ambiance and warm and welcoming staff, this eatery provides a great atmosphere to enjoy a tasty meal. It's also an ideal venue for hosting special events like birthday parties, offering complimentary decorations or the option to enhance the ambiance with customized decorations for an additional fee.
If you prefer the convenience of dining at home, Maharaja Restaurant also offers delivery services. Known for its expertise in Turkish and Afghani cuisine, this establishment has become a favored dining destination, even for members of the royal family. If you're a fan of Turkish or Afghani flavors, be sure to give Maharaja Restaurant a visit.
See full Maharaja Restaurant Karachi Menu With Prices