Zam Zam Restaurant Sargodha Menu & Prices
Zam Zam Restaurant located on Katchery Road, in the heart of Sargodha. The restaurant has a large dining hall, as well as a separate bar and grill area. The dining hall is decorated in a traditional Pakistani style, with colorful carpets and chandeliers. The bar and grill area is more modern, with dark wood furniture and a large TV screen.
Zam Zam has a wide variety of dishes on its menu. Some of the most popular dishes include chicken tikka masala, butter chicken, lamb biryani, and nihari. The restaurant also has a good selection of Chinese dishes, such as chow mein, fried rice, and spring rolls. For dessert, Zam Zam offers a variety of traditional Pakistani sweets, such as gulab jamun, barfi, and kheer.
Zam Zam Restaurant Menu with Price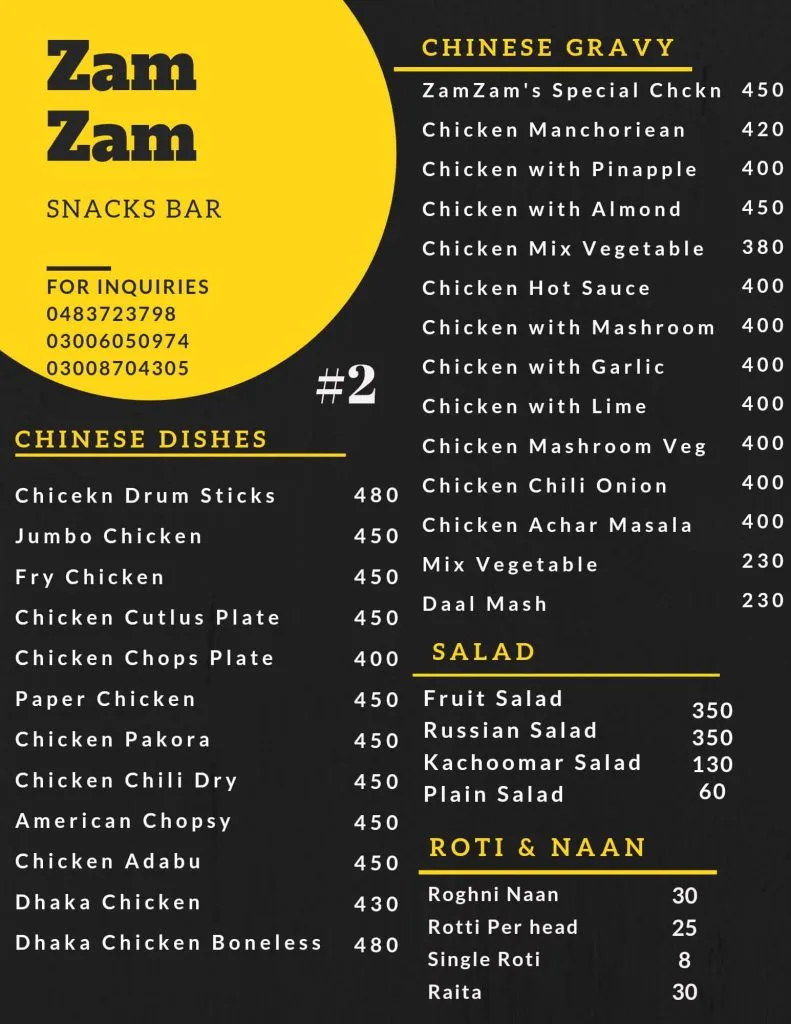 Zam Zam Restaurant Address and Contact Number
Address: Katchery Road، Awan Colony, Sargodha.
For Call and Online Ordering: (048) 3723798
Facebook: www.facebook.com/zamzamofficial