Master Biryani Menu with Prices
Master Biryani menu is the first name which comes to mind whenever you think about having a delicious Biryani as your lunch or dinner meal in Lahore. Master Biryani restaurant is quite new in the business of food chain. Nonetheless, they have become a huge sensation in just two years of serving. Besides their signature Master Biryani, they also serve very scrumptious Pulao, Karahi, Roll, Handing, BBQ and some more dishes made with the best quality ingredients. All the food products at the restaurant are available at very easy prices.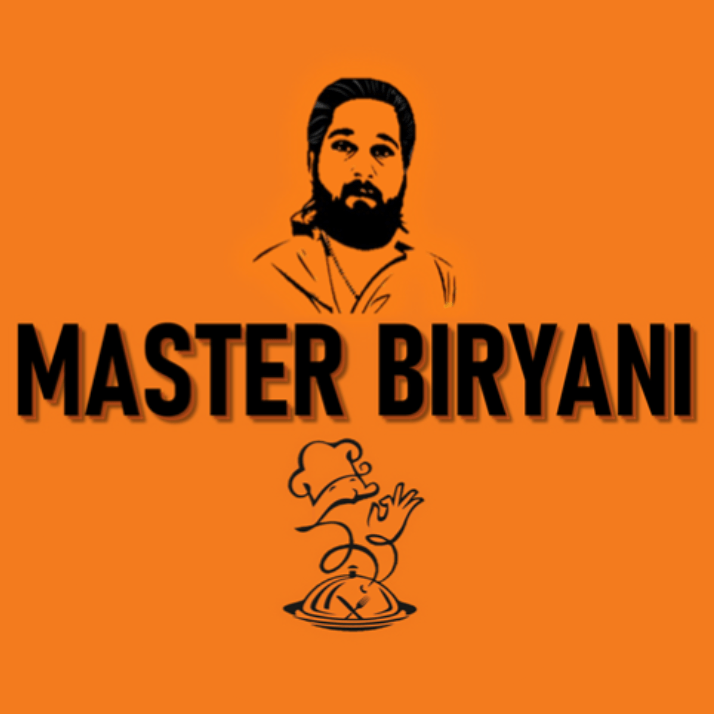 The owners have only one goal which is to serve the world famous Karachi style Biryani to the food lovers in Lahore. The Master Biryani menu is well maintained by its incredibly active staff members. The crew is so charming and they always get your order right.
Master Biryani Menu Best Items:
The Master Biryani restaurant doesn't serve so many dishes as they prefer quantity over quality. They just keep perfecting their main products which are kind of already near to perfect. Here are the best items from the Master Biryani menu Pakistan:
Master Chicken Biryani:
Master Biryani menu is known for its signature Chicken Biryani all over the country. All the food lovers prefer this chicken Biryani to fulfill their traditional Biryani cravings. The customer can order a single Biryani or double Biryani according to his/her appetite. The difference between the two orders is the quantity of chicken and rice, otherwise the taste is excellent. The meat and clean environment of the place makes you enjoy your Biryani to the fullest. Chicken Biryani Single is available at the price of 200 P.K.R only while the double one is available at the price of Rs. 300.
Sada Biryani:
Along with the traditional Chicken Biryani, you can also ask for Sada Biryani if you are a vegetarian. The only difference is that you won't get the chicken inside your palate. However, the taste, the quality and the level of spiciness remains constant whether you order Sada Biryani Single or Sada Biryani Double. The raita with it makes it even more tasty which your taste buds will surely love. Once you have a taste of their Biryani, whether chicken or Sada, you will become unstoppable and will visit them again and again. Sada Biryani offers you the same quantity of rice at very low prices such as, Sada single costs 140 while double costs 190 only.
Master Biryani Pulao:
Although the Master Biryani earned its name because of the national dish Biryani, the Pulao offered by this restaurant comes second to none as well. This Pulao will make your mouth watered with its luscious taste. Again, you can enjoy your Pulao in different variations like chicken, sada, single, double etc. You can also order special zarda which can make your experience a beautiful long lasting memory.
Master Biryani Menu Pakistan with Price List
Biryani
·         Mutton Danda Biryani (Single)320
Only one Raita, 1 Salad
·         Mutton Danda Biryani (Double)570
Only one Raita, 1 Salad
·         Chicken Danda Pulao (Single)320
Only one Raita, 1 Salad
·         Chicken Danda Pulao (Double)570
Only one Raita, 1 Salad
·         Chicken Biryani (Single)180
Only one Raita, 1 Salad
·         Chicken Biryani (Double)260
Only one Raita, 1 Salad
·         Chicken Pulao (Single)180
Only one Raita, 1 Salad Free
·         chicken Pulao (Double)180
Only one Raita, 1 Salad
·         Beef Pulao (Single)200
Only one Raita, 1 Salad
·         Beef Pulao (Double)280
Only one Raita, 1 Salad Free
·         Malai Tikka Biryani300
Only one Raita, 1 Salad Free
·         Green Tikka Biryani280
Only one Raita, 1 Salad Free
·         Malai Boti Biryani 380
Only one Raita, 1 Salad Free
BBQ Menu
·         Chicken Tikka Chest 180
Only one Raita, 1 Salad Free
·         Chicken Tikka Leg 160
Only one Raita, 1 Salad Free
·         Chicken Green Tikka190
Only 1 Raita Salad Free
·         Malai Boti (Per KG)880
Only 1 Raita Salad Free
·         Malai Boti (Per Seekh)220
Only 1 Raita Salad Free
·         Chicken Tikka Boti (Per KG)720
Only 1 Raita Salad Free
·         Chicken Tikka Boti (Per Seekh)120
Only 1 Raita Salad Free
·         Chicken Kabab1000
Only 1 Raita Salad Free
·         Chicken Kabab (Per Seekh)120
Only 1 Raita Salad Free
·         Chicken Boneless Boti (Per KG)880
Only 1 Raita Salad Free
·         Chicken Boneless Boti (Per Seekh)220
Only 1 Raita Salad Free
Roll
·         Chicken Chatni Roll120
Only 1 Raita Salad Free
·         Chicken Garlic Roll130
Only 1 Raita Salad Free
·         Chicken Cheese Roll130
Only 1 Raita Salad Free
·         Chicken Malai Roll Chatni150
Only 1 Raita Salad Free
·         Chicken Malai Cheese Roll160
Only 1 Raita Salad Free
·         Chicken Kabab Chatni Roll130
Only 1 Raita Salad Free
·         Chicken Kabab Garlic Roll150
Only 1 Raita Salad Free
·         Beef Kabab Cheese Roll130
Only 1 Raita Salad Free
·         Beef Kabab Garlic Roll150
Only 1 Raita Salad Free
Bone less Handi
·         Mutton Handi (Full)2100
Only 1 Raita Salad Free
·         Mutton Handi (Half)1100
Only 1 Raita Salad Free
·         Mutton Handi Green (Full)2100
Only 1 Raita Salad Free
·         Mutton Handi Green (Half)1100
Only 1 Raita Salad Free
·         Mutton Handi White (Full)2100
Only 1 Raita Salad Free
·         Mutton Handi White (Half)1100
Only 1 Raita Salad Free
·         Chicken Handi (Full)2100
Only 1 Raita Salad Free
·         Chicken Handi (Half)1100
Only 1 Raita Salad Free
·         Chicken Handi Green (Full)1200
Only 1 Raita Salad Free
·         Chicken Handi Green (Half)650
Only 1 Raita Salad Free
·         Chicken Handi White (Full)1300
Only 1 Raita Salad Free
·         Chicken Handi White (Half)700
Only 1 Raita Salad Free
·         Chicken Malai Boti Handi (Full)1400
Only 1 Raita Salad Free
·         Chicken Malai Boti Handi (Half)750
Only 1 Raita Salad Free
·         Chicken Makhni Handi (Full)1300
Only 1 Raita Salad Free
·         Chicken Makhni Handi (Half)700
Only 1 Raita Salad Free
Fish and Sajji
·         Fry Fish950 (Per KG)
Only 1 Raita Salad Free
·         Grill Fish1000 (Per KG)
Only 1 Raita Salad Free
·         Chicken Sajji Full800 Per KG
Only 1 Raita Salad Free
Mutton karahi
·  Shianwari Mutton Karahi (1Kg)1800
·  Shianwari Mutton Karahi (1/2 Kg)950
·  Mutton Karahi (1Kg)1700
·  Mutton Karahi (1/2 Kg)900
·  Mutton Karahi Green (1 KG)1700
·  Mutton Karahi Green (1/2 KG)900
·  Mutton White Karahi (1Kg)1800
·  Mutton White Karahi (1/2 Kg)950
·  Mutton Brown Karahi (1 Kg)1700
Master Biryani Contact and Address
Address: Near hall chowk, Shahrah-e-Quaid-e-Azam, Lahore
https://www.facebook.com/MasterBiryaniPakistan/