CGC Menu Pakistan with Prices
CGC Menu (Char Grill Central) was started by Jawad Rehman and Saiful Haq, friends and graduates of Lahore University of Management Sciences. They had a clear focus: to offer foodies authentic, straight-off-the-grill beef burgers in a home delivery and takeaway format. It meant going the extra mile by using freshly ground beef (rather than pre-processed meat) and serving it as a patty grilled on the spot and sandwiched in a burger with crisp veggie dressing. CGC Menu also offers sides and dCrinks.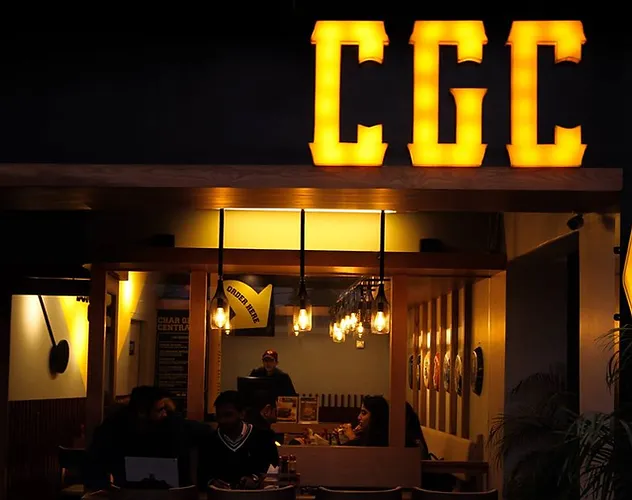 CGC Menu with Price List
Check down below the latest Char Grill Central menu with prices.
CGC Menu Burgers
| | |
| --- | --- |
| Menu | Price |
| Cheeseburger | Rs. 420 |
| The Original | Rs. 440 |
| Overdrive | Rs. 460 |
| Grilled Chicken | Rs. 420 |
| Chicken Overdrive | Rs. 440 |
| Onion Jam Special | Rs. 460 |
| Afterburn | Rs. 470 |
| Picklish | Rs. 470 |
Burger O'Clock Menu Pakistan with Prices
CGC Xl Line – Go Big
| Menu | Price |
| --- | --- |
| The Big Cheese | Rs. 640 |
| Cheeseburger XL | Rs. 579 |
| The Original XL | Rs. 610 |
| Overdrive XL | Rs. 640 |
| Grilled Chicken XL | Rs. 579 |
| Chicken Overdrive XL | Rs. 610 |
| Onion Jam Special XL | Rs. 640 |
| Afterburn XL | Rs. 650 |
| Picklish XL | Rs. 650 |
Super Stack
| Menu | Price |
| --- | --- |
| Hyperdrive | Rs. 715 |
| Firestarter | Rs. 735 |
| Lean & Mean | Rs. 695 |
CGC Menu Specials
| Menu | Price |
| --- | --- |
| Master Shredder | Rs. 460 |
| Lettuce Wrap | Rs. 460 |
Sides
| Menu | Price |
| --- | --- |
| French Fries | Rs. 159 |
| Curly Fries | Rs. 300 |
| Garlic Mayo Fries | Rs. 259 |
| Nuggets | Rs. 250 |
Drinks
F-7/3 Gol Market Islamabad
Bahria Town Phase 7 Rawalpindi
https://www.facebook.com/cgcpk
OPENING HOURS
Dine In, Take Away and Delivery
Monday – Sunday: 12pm – 1am