Kaleji Masala is a popular Indian and Pakistani dish made with chicken or goat liver cooked in a blend of aromatic spices. The dish is typically prepared by sauteing onions, garlic, and ginger in oil until they are caramelized and aromatic. The liver is then added to the pan and cooked until it is tender and flavorful. The spices used in the dish can vary depending on the recipe, but common ingredients include cumin, coriander, turmeric, Garam Masala, and red chili powder.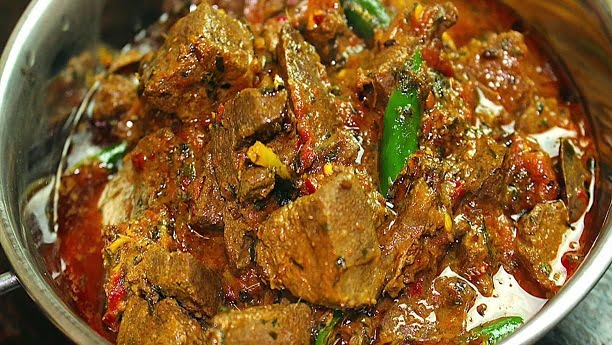 Kaleji Masala is often served with rice or bread and is a popular choice for special occasions or as a comforting home-cooked meal. It is a rich and flavorful dish that is beloved by many for its complex blend of spices and tender texture.
Ingredients used in Kaleji Masala
Mutton Liver………… 250 gm
Ginger-Garlic Paste…………1 tsp
Green Chili Paste…………1 tsp
Cumin Powder…………1 tsp
Coriander Powder …………1 tsp
Salt …………to taste
Garam Masala …………1 tsp
Edible Oil …………2 tbsp
Coriander Leaves …………For garnishing
Process to cook Kaleji Masala
1- Take a marination bowl, Add mutton liver (Kaleji)
2- Now add ginger garlic paste, green chili paste, cumin powder, coriander powder, salt to taste and garam masala.
3- Keep it aside for about 10-15 minutes.
4- Heat the oil in a frying pan.
5- Add marinated mutton liver and shallow fry it for about 10-15 minutes.
6- Kaleji Masala is ready to serve.
7- Garnish it with fresh coriander leaves and enjoy the amazing taste.