Chicken Cottage Sialkot Menu & Prices
Chicken Cottage Sialkot is a popular fast food restaurant in Sialkot, Pakistan. It was founded in 1995 by Tahir Jamil, who is also the co-founder of the Chicken Cottage franchise in the United Kingdom. The restaurant serves a variety of fried chicken dishes, as well as pizzas, burgers, wraps, and salads.
Chicken Cottage Sialkot is known for its high-quality food and its friendly service. The restaurant is also a popular spot for families and groups of friends.
Chicken Cottage Menu with Prices
Mazzeo Restaurant Sialkot Menu and Prices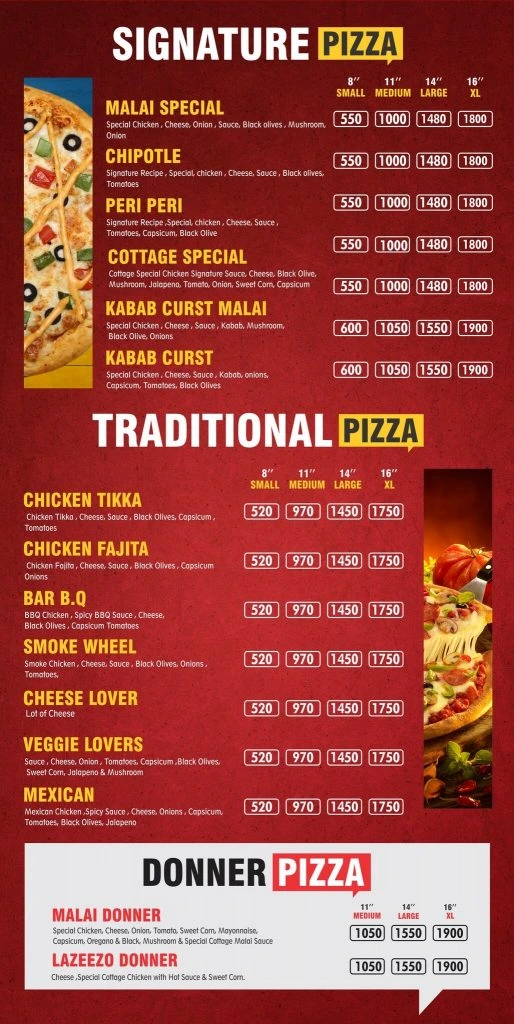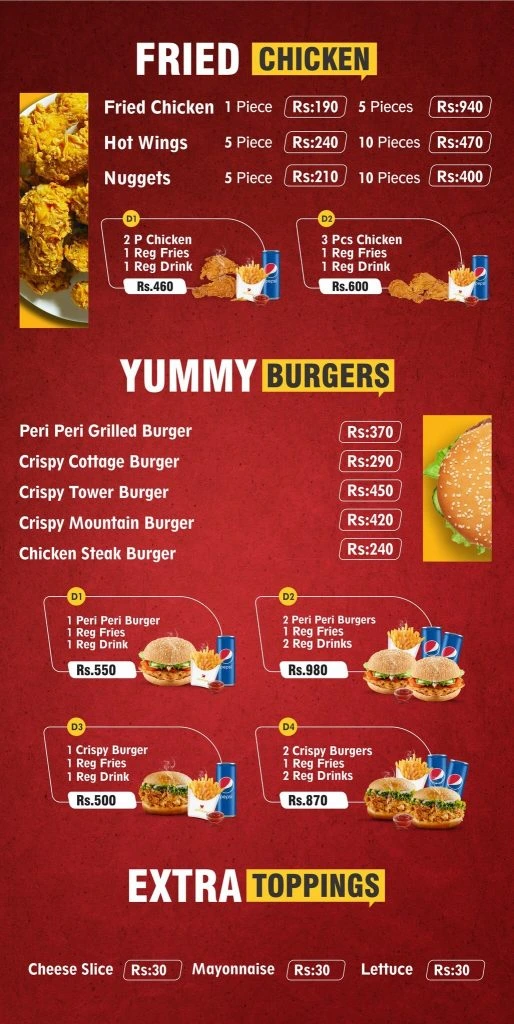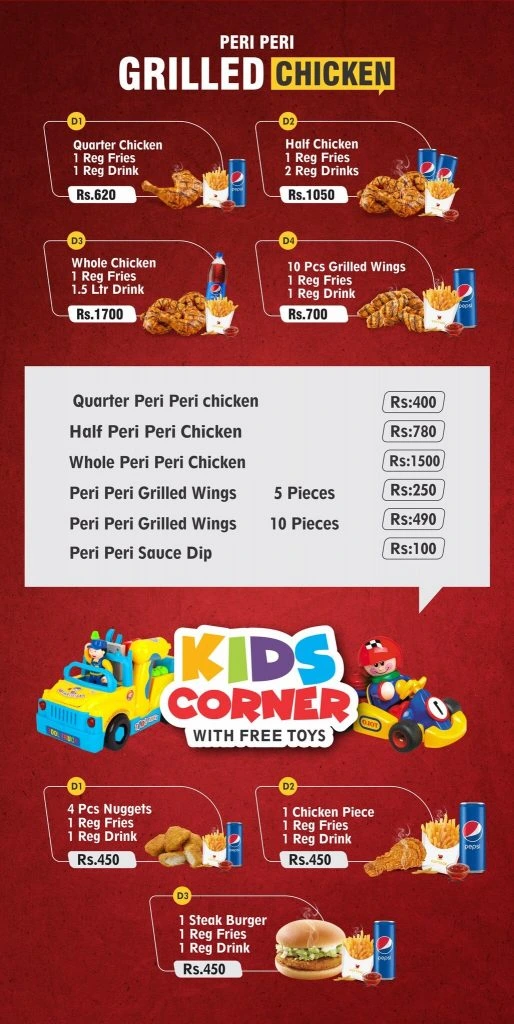 Chicken Cottage Address & Contact Number
Address: Khawaja safdar road, Cantt Road, Sialkot.
www.facebook.com/CottageSialkot