Usmania Restaurant Karachi Menu and Prices

Usmania Restaurant is a popular Pakistani restaurant chain with branches all over Pakistan. The Karachi branch is located in the heart of Gulshan-e-Iqbal, and is a popular spot for both locals and tourists. The restaurant offers a wide variety of Pakistani dishes, as well as Continental and Chinese cuisine.
Usmania Restaurant is known for its delicious food, friendly service, and reasonable prices. The menu features all of your favorite Pakistani dishes, such as biryani, qorma, and kebabs. There are also a variety of Continental and Chinese dishes available, so there is something for everyone.
The service at Restaurant is always friendly and attentive. The staff is happy to help you choose the perfect dish, and they are always quick to bring you your food. The prices at Usmania Restaurant are very reasonable, making it a great option for budget-minded diners.
Usmania Restaurant Karachi Menu
If you are looking for a delicious and affordable Pakistani meal in Karachi, then Usmania is the perfect place for you. The restaurant has a wide variety of dishes to choose from, and the service is always friendly and attentive. So what are you waiting for? Head to Restaurant today and experience the delicious flavors of Pakistan!
Jan's Broast Karachi Menu with Update Prices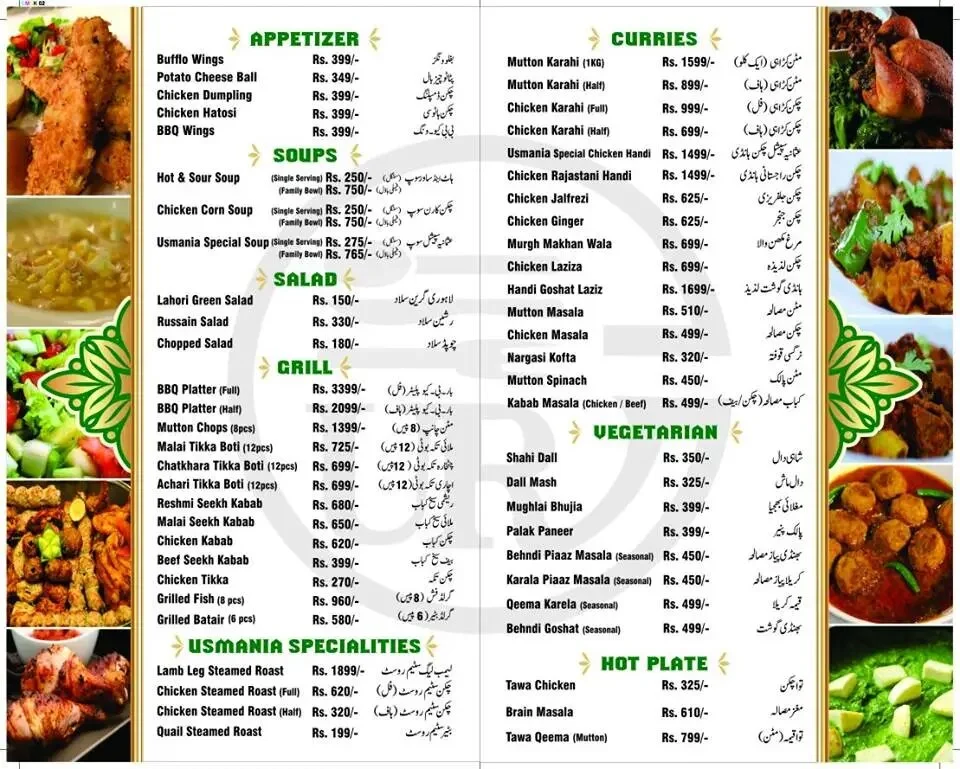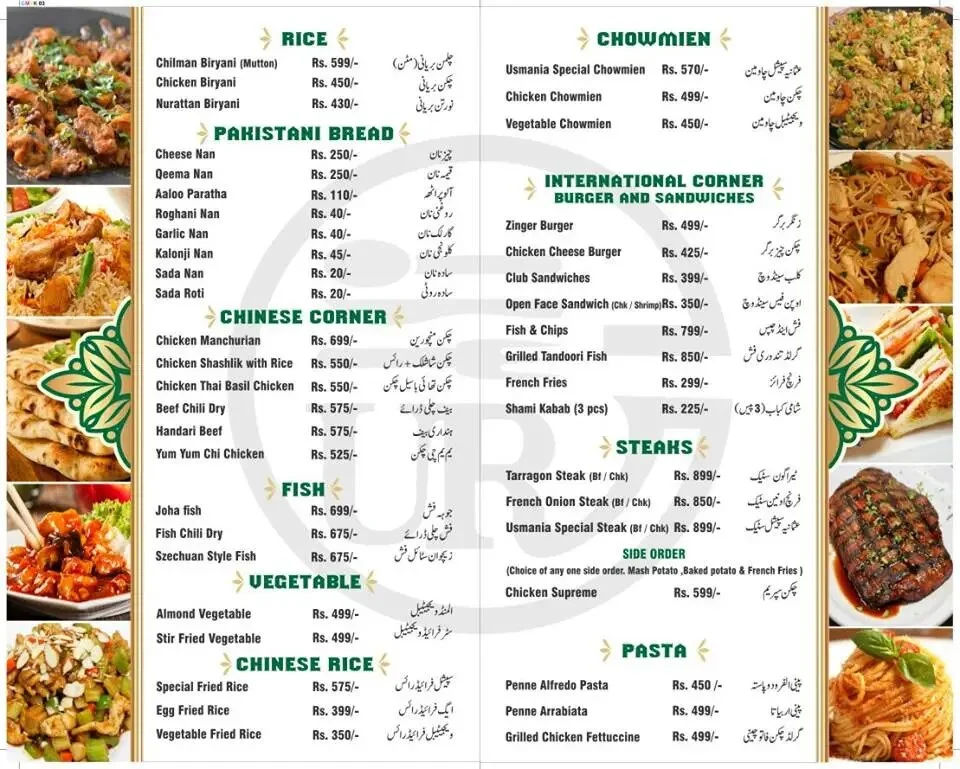 Usmania Restaurant Contact Number & Address
Address:Main University Rd, Block 13/A Block 13 A Gulshan-e-Iqbal, Karachi.