Butlers Chocolate Cafe Menu Pakistan With Prices 2023
If you're searching for the latest Butlers Chocolate Cafe menu in Pakistan then my friend you have found your destination! Here at this site, you will get all the required information about the Butlers Chocolate Cafe Menu Pakistan.
Butlers Chocolate is a widely credited food chain all over the world. Its menu is very vast and broad and has the capability to fulfill the needs of its visitors.
There are a lot of options that can be enjoyed in its menu including; Starters, Soup and Salads, All Day Breakfast, Sandwiches, Pizza, Desserts, Beverages, Mocktail and many more! Each of their items has an exceptional taste and excellent quality. You will feel blessed and grateful after choosing Butlers Chocolate as your eating spot.
Butlers Chocolate Cafe was founded in 1932 by Ms Marion Bailey-Butler. The brand is
headquartered in Dublin, Ireland and has many branches in different countries of the world
including Pakistan. In Pakistan it has gained equal popularity and love as it has got in other
corners of the world.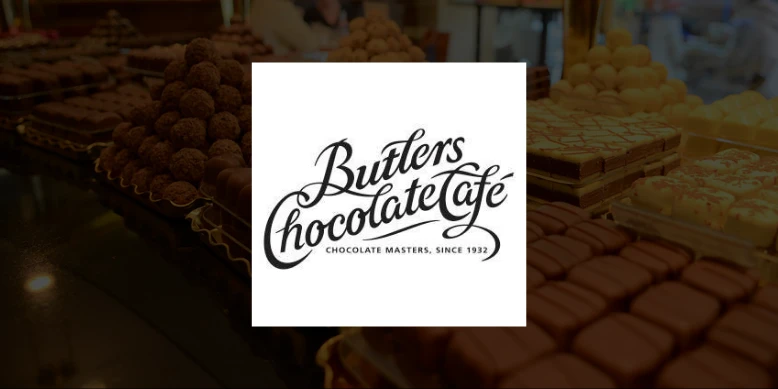 Butlers Chocolate Cafe Menu Pakistan Best Items
Butlers Chocolate has so much to offer that it is very difficult to differentiate and distinguish their products. But some of their items have different fan base and are known to be the best:
Crumbed Chicken Breast by Butlers Chocolate Cafe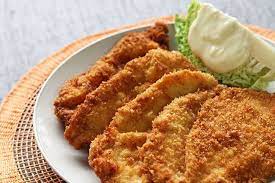 The first item which has the privilege to be called as the best seller of Butlers Chocolate Cafe
menu is the Crumbed Chicken Breast. Everyone is well aware of the fact that chicken is very
common as well as the most consumed food item in Pakistan. And this Crumbed Chicken
Breast is not only unique and classy but also ultra delicious and mouthwatering. They use crispy fried chicken breast with Jalapeno, sun-dried tomato & cheese filling
with thick cut fries & green leaf salad.
Mediterranean Salad
If you're looking for a dish that satisfies your hunger, makes you feel delightful and doesn't do
any harm to your health then nothing could be better than Mediterranean Salad. This special
Salad is a very fine treat to eat and will perfectly match your taste buds. The ingredients used by the professional chefs in the preparation of Mediterranean Salad are pure, healthy and 100% natural. They include grilled chicken, salad greens, roasted red bell pepper, olives, sun dried tomato, feta & balsamic dressing.
Butlers Chocolate Cafe Hot Chocolate Lava Cake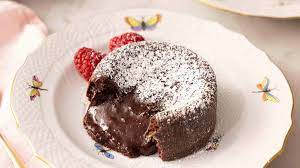 Craving for something sweet to eat? Well worry not because Hot Chocolate Lava Cake has got
you covered. This Cake, with its amazing taste, has proven from time to time why it has large
followers. It is one of the sweetest, fluffiest and tastiest cakes you have ever had. Not only will it satisfy your sweet craving but will give you a wonderful experience. This Hot Chocolate Lava
Cake served directly from the oven with the signature chocolate sauce & vanilla ice cream of
Butlers.
Butlers Chocolate Cafe Menu with Prices
Here is the complete butlers chocolate cafe Pakistan menu with updated price information.
Butlers Chocolate Cafe Starters
| | |
| --- | --- |
| Item | Price |
| Crispy Chicken Strips | Rs. 790 |
| Mozzarella Sticks | Rs. 650 |
| Italian Mozzarella Bites | Rs. 720 |
| Chicken Wings | Rs. 600 |
| Bruschetta | Rs. 460 |
Soups & Salads
| | |
| --- | --- |
| Creamy & Mushroom Soup | Rs. 490 |
| Tomato & Basil Soup | Rs. 490 |
| Caesar Salad | Rs. 670 |
| Mediterranean Salad | Rs. 990 |
| Chicken & Avocado Salad | Rs. 990 |
| Mediterranean Salad | Rs. 880 |
| Chicken & Sweet Corn Soup | Rs. 490 |
| Beef & Beetroot Salad | Rs. 790 |
| Pesto Chicken Salad | Rs. 990 |
| Plum & Tomato Soup | Rs. 480 |
| Warm Beef Salad | Rs. 990 |
| Caesar Salad | Rs. 890 |
All Day Breakfast
| | |
| --- | --- |
| Full Irish Breakfast | Rs. 990 |
| 3 Egg Omelette | Rs. 990 |
| Scrambled Eggs | Rs. 820 |
| Granola | Rs. 750 |
| Eggs Benedict | Rs. 640 |
| Eggs With Avocado | Rs. 990 |
Sandwiches & Paninis
| | |
| --- | --- |
| The Butler Club Sandwich | Rs. 920 |
| Honey Mustard Chicken Sandwich | From Rs. 920 |
| Grilled Chicken Sandwich | From Rs. 920 |
| Classic Chicken Panini | From Rs. 990 |
| Crispy Chicken Sandwich | From Rs. 920 |
| Classic Steak Sandwich | Rs. 920 |
| Spicy Chicken Sandwich | From Rs. 880 |
| Pesto Chicken Panini | From Rs. 880 |
| Philly Steak Sandwich | From Rs. 920 |
| BBQ Chicken Panini | From Rs. 880 |
| Meatball Sandwich | From Rs. 920 |
Pizza
| | |
| --- | --- |
| Margherita Pizza | From Rs. 820 |
| Royal Chicken Pizza | From Rs. 990 |
| Pepperoni Pizza | From Rs. 990 |
| BBQ Chicken Pizza | From Rs. 990 |
| Spicy Chicken Pizza | From Rs. 990 |
| Vegetarian Pizza | From Rs. 800 |
| Smoked Chicken Pizza | From Rs. 990 |
| Spinach & Feta | From Rs. 820 |
Main
| | |
| --- | --- |
| Fish & Chips | Rs. 990 |
| Crumbed Chicken Breast | Rs. 990 |
| Chicken Pot Pie | Rs. 890 |
Brunch
| | |
| --- | --- |
| Granola | Rs. 550 |
| Brunch Special Sandwich | Rs. 790 |
| Smoked Chicken & Mushroom On Toast | Rs. 550 |
| Egg Frittata | Rs. 730 |
Pasta
| | |
| --- | --- |
| Pastu Au Gratin | Rs. 990 |
| Spicy Chicken | Rs. 890 |
| Butlers Special | Rs. 880 |
| Mac & Cheese | Rs. 890 |
| Penne Arrabiata | Rs. 890 |
| Smoked Chicken | Rs. 890 |
| Spaghetti With Meatballs | Rs. 890 |
| Chicken Parmigiana Fettuccine Pasta | Rs. 1,100 |
| Basil Pesto Pasta | Rs. 990 |
All Day Brunch
| | |
| --- | --- |
| Smashed Avocado Toast | Rs. 990 |
| French Toast | From Rs. 750 |
| Smoked Chicken Toast | Rs. 650 |
| Brunch Sandwich | Rs. 820 |
Bowls
| | |
| --- | --- |
| Thick Cut Fries | Rs. 450 |
| Pepper Loaded Fries | Rs. 750 |
| Garlic Loaded Fries | Rs. 750 |
| Potato Wedges Bowl | Rs. 250 |
| Pizza Loaded Fries | Rs. 750 |
Savories
| | |
| --- | --- |
| Chicken Omelette | Rs. 620 |
| Smoked Chicken & Mushroom Toast | Rs. 590 |
| Mediterranean Salad | Rs. 595 |
Desserts
| | |
| --- | --- |
| Hot Chocolate Lava Cake | Rs. 690 |
| Cheese Cake | Rs. 620 |
| Butlers Signature Sundae | Rs. 695 |
| Chocolate Cheese Cake | Rs. 820 |
| Cookie Lava Cake | From Rs. 290 |
| Triple Chocolate Mousse Cake | Rs. 550 |
| Ice Cream Cookie Sandwich | Rs. 500 |
| Cookie Dream Sundae | Rs. 695 |
| Chocolate Decadence Sundae | Rs. 695 |
| Chocolate Temptation Cake | Rs. 550 |
| Butlers Signature Waffles | From Rs. 690 |
| Carrot Cake | Rs. 690 |
| Lotus Biscoff Sundae | Rs. 695 |
| Carrot | Rs. 350 |
| Handmade Chocolate Trio | Rs. 300 |
| Caramel Crunch Sundae | Rs. 695 |
| Cheese Chocolate Cake | Rs. 820 |
| Cheese Berry Coulis Cake | Rs. 820 |
Butlers Coffee
| | |
| --- | --- |
| Cappuccino | From Rs. 420 |
| Caramel Macchiato | From Rs. 550 |
| Latte | From Rs. 420 |
| Hazelnut Macchiato | From Rs. 550 |
| Affogato | From Rs. 490 |
| Milk Mocha | From Rs. 580 |
| White Mocha | From Rs. 580 |
| Americano | From Rs. 400 |
| Chocolate Affogato | From Rs. 510 |
| Espresso Macchiato | From Rs. 350 |
| Espresso | From Rs. 250 |
| Irish Coffee | From Rs. 550 |
| Flat White | From Rs. 420 |
| Chai Tea Latte | From Rs. 490 |
| Turmeric Latte | From Rs. 490 |
Specialty Teas
| | |
| --- | --- |
| Irish Breakfast Black Tea | Rs. 390 |
| Earl Grey Black Tea | Rs. 390 |
| Green Tropical Herbal Tea | Rs. 390 |
| Chamomile Herbal Tea | Rs. 390 |
| Ginger Lemongrass Herbal Tea | Rs. 390 |
| Peppermint Herbal Tea | Rs. 390 |
| Strawberry Mango Herbal Tea | Rs. 390 |
Hot & Cold Beverages
| | |
| --- | --- |
| Butlers Signature Chocolate Milkshake | Rs. 530 |
| Vanilla Espresso Milkshake | Rs. 580 |
| Dark Cookie Hot Chocolate | Rs. 580 |
| Traditional Strawberry Milkshake | Rs. 490 |
| White Chocolate Latte Milkshake | Rs. 530 |
| Passion fruit Lemonade | Rs. 490 |
| Iced Chocolate | Rs. 480 |
| Soft Drink | Rs. 130 |
| Iced Latte | Rs. 560 |
| Iced Caramel Macchiato | Rs. 560 |
| Iced Mocha | from Rs. 560 |
| Mint Chocolate Milkshake | Rs. 530 |
| Traditional Vanilla Milkshake | Rs. 490 |
| Mint Lemonade | Rs. 380 |
| Iced Americano | from Rs. 390 |
| Caramel Praline Milkshake | Rs. 530 |
| Still Water | Rs. 90 |
| Fresh Lime | Rs. 190 |
| Iced Tea | Rs. 440 |
| Sparkling Water | Rs. 330 |
| Oreo Cookie Milkshake | Rs. 580 |
| Traditional Chocolate Milkshake | Rs. 530 |
| Fresh Juice | Rs. 420 |
| Iced Lemonade | from Rs. 490 |
| Caramel Dream | Rs. 580 |
| Flavored Shots | from Rs. 100 |
| Iced Cafe Masala | Rs. 390 |
| Iced Peach Tea | Rs. 490 |
| Classic Squeeze | Rs. 380 |
Mocktails & Smoothies
| | |
| --- | --- |
| Pina Colada | Rs. 470 |
| Mint Leprechaun | Rs. 380 |
| Apple Spritzer | Rs. 390 |
| Morning Sunshine | Rs. 470 |
| Berry Blitz | Rs. 470 |
Hot Chocolate
| | |
| --- | --- |
| Milk Butlers Signature Hot Chocolate | Rs. 550 |
| Dark Butlers Signature Hot Chocolate | Rs. 590 |
| Milk Marshmallow Hot Chocolate | Rs. 590 |
| Dark Marshmallow Hot Chocolate | Rs. 630 |
| Milk Cookie Hot Chocolate | Rs. 590 |
| Dark Cookie Hot Chocolate | Rs. 630 |
| Vanilla Flavored Hot Chocolate | Rs. 590 |
| White Marshmallow Hot Chocolate | Rs. 590 |
| White Cookie Hot Chocolate | Rs. 590 |
| Praline Flavored Hot Chocolate | Rs. 590 |
| Caramel Flavored Hot Chocolate | Rs. 590 |
| Mint Flavored Hot Chocolate | Rs. 590 |
| White Butlers Signature Hot Chocolate | Rs. 550 |
You can order your food by calling at these numbers: +92 213 5302006 or +92 213 5301927
https://www.butlerschocolates.com
https://www.facebook.com/butlerspk/
https://www.instagram.com/butlerschocspk/?hl=en