Bella Vita Restaurant Karachi Menu and Prices 2023
Hi food lovers. Want some best Menu in Karachi? Here is Bella Vita restaurant and cafe is the amazing dining outlet.The Menu contains Breakfast items, Starters, Sandwiches and Burgers, Delicious food from the wood-fired oven, Steaks, Beverages, Cakes, and Desserts. The food is special and appetizing. The atmosphere is very cozy and delightful with proper service and attention.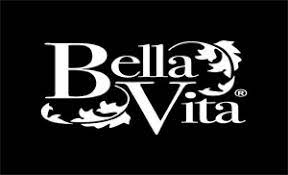 Bella Vita Restaurant Karachi Menu with Prices
Here is the latest menu of Bella Vita restaurant with price details.
Bella Vita Restaurant Cakes
| | |
| --- | --- |
| Menu | Price |
| Full Cake Sin | Rs. 1681 |
| Red Velvet Full Cake | Rs. 1681 |
| Malt Full Cake | Rs. 1770 |
| New York Baked Cheese Full Cake | Rs. 2280 |
Bella Vita Restaurant Breakfast Menu
| Menu | Price |
| --- | --- |
| Full Monty (New) | Rs. 870 |
| Breakfast Croissant | Rs. 890 |
| Bella Vita's Special Omelette | Rs. 670 |
| Mexican Omelette | Rs. 710 |
| Classic Scrambled Eggs | Rs. 630 |
| Eggs Benedict | Rs. 730 |
| Steak & Eggs | Rs. 890 |
| Breakfast Pizza | Rs. 840 |
| Breakfast Pizza With Smoked Salmon | Rs. 1140 |
| Scrambled Eggs With Smoked Salmon | Rs. 840 |
| American Breakfast | Rs. 970 |
| Nora's Granola With Thickened Flavored Yogurt | Rs. 560 |
| Apple & Cinnamon French Toast | Rs. 540 |
| Butter Croissant With Butter & Jam | Rs. 320 |
| Butter Croissant With Ferrero Rocher Sauce | Rs. 420 |
| Frankfurter Sausages | Rs. 210 |
| Hash Brown | Rs. 210 |
| Baked Beans | Rs. 120 |
| Nutella French Toast | Rs. 530 |
| Lotus French Toast | Rs. 540 |
| Ferrero Rocher Pancakes | Rs. 600 |
| Belgian Waffles | Rs. 560 |
| Cheese & Mushroom Omelette | Rs. 670 |
| Pakistani Omelette | Rs. 570 |
Bella Vita Restaurant Healthy Juices
| Menu | Price |
| --- | --- |
| Power Of Green | Rs. 395 |
| Energizer | Rs. 350 |
| Liver Tonic | Rs. 385 |
| Detox | Rs. 350 |
| Refresher | Rs. 350 |
| Fruit Delight | Rs. 390 |
| Power Pack | Rs. 395 |
| Immunity | Rs. 390 |
Bella Vita Restaurant Starters
| Menu | Price |
| --- | --- |
| Dynamite Chicken | Rs. 750 |
| Seafood Croquettes | Rs. 800 |
| Hummus With Pita | Rs. 680 |
| Ricotta With Sundried Tomatoes | Rs. 700 |
| Grilled Prawns Stewers | Rs. 780 |
| Potato Wedges | Rs. 340 |
| Loaded Mexican Fries | Rs. 740 |
| Sriracha Prawns | Rs. 780 |
| Greek Feta Cheese Salad | Rs. 630 |
| Chicken Caesar Salad | Rs. 680 |
| Pepper Bacon Salad With Seasonal Fruit | Rs. 790 |
| Avocado Salad | Rs. 790 |
| Apple, Rocket & Caramelized Walnut Salad | Rs. 655 |
| Spicy Beef Salad | Rs. 690 |
| Seafood Chowder Soup | Rs. 649 |
| Cream Of Mushroom Soup | Rs. 340 |
| Roasted Tomato Soup | Rs. 340 |
| Veggie Clear Soup | Rs. 340 |
| Wings Platter | Rs. 790 |
| Crispy Fried Calamari | Rs. 760 |
| Seafood Platter | Rs. 990 |
| Starter Platter | Rs. 1190 |
| Wasabi Prawns | Rs. 810 |
| Nachos Supreme | Rs. 760 |
| Chicken Strips | Rs. 640 |
| Spinach And Artichoke Dip | Rs. 680 |
| Mozzarella Sticks | Rs. 690 |
Sandwiches & Burgers
| Menu | Price |
| --- | --- |
| Sriracha Chicken Sandwich | Rs. 840 |
| Open Faced Smoked Salmon Sandwich | Rs. 990 |
| Roast Beef Sandwich | Rs. 860 |
| Cordon Bleu Burger | Rs. 850 |
| Stuffed Jalapeno & Rocket Burger | Rs. 820 |
| Classic Chicken Burger | Rs. 820 |
| Old School Club Sandwich | Rs. 820 |
| Honey Mustard Sandwich | Rs. 820 |
| Bella Vita's Club Sandwich | Rs. 820 |
| Smoked Chicken & Turkey Sandwich | Rs. 880 |
| Mushroom Cheddar Burger | Rs. 825 |
| Gouda Burger | Rs. 850 |
Bella Vita Restaurant Special Entree
| Menu | Price |
| --- | --- |
| Chargrilled Chicken Served With Mexican Rice | Rs. 1190 |
| Chicken Roulade With Roasted Potatoes | Rs. 890 |
| Penne Pasta With Spicy Shrimps & Sun-dried Tomatoes | Rs. 935 |
| Fettuccine Alfredo | Rs. 920 |
| Prawns & Calamari Spaghetti | Rs. 890 |
| Spaghetti Marinara | Rs. 760 |
| Mint Pesto Chicken With Roasted Garlic & Cheese | Rs. 930 |
| Moroccan Chicken | Rs. 930 |
| Parmesan Chicken | Rs. 960 |
| Grilled Chicken In Smoked Tomato Sauce | Rs. 890 |
| Chicken With Cashew Nut Served With Rice | Rs. 890 |
| Teriyaki Beef Bowl | Rs. 890 |
| Crispy Fried Snapper With Tamarind Sauce | Rs. 1050 |
| Pan Seared Prawns Served With Rice | Rs. 910 |
| Spicy Snapper With Jasmine Rice | Rs. 1090 |
| Fish N Chips | Rs. 840 |
| Grilled Red Snapper With Basil Puree | Rs. 1090 |
| Tarragon Chicken | Rs. 920 |
| Garlic And Chilli Oil Spaghetti | Rs. 890 |
| Crispy Beef Served With Rice | Rs. 880 |
| Scallopeny Chicken With Zucchini | Rs. 930 |
| Chicken & Mushroom Casserole | Rs. 690 |
| Grilled Jumbo Prawns With Lemon Butter Sauce | Rs. 1280 |
| Pan Seared Chicken With Whole Grain Creamy Mustard Sauce | Rs. 930 |
| Spinach & Ricotta Ravioli | Rs. 760 |
Bella Vita Restaurant From the Wood Fired Oven
| Menu | Price |
| --- | --- |
| Smoked Chicken & Sun-dried Tomatoes | Rs. 930 |
| Margherita | Rs. 880 |
| Pizza Al Pollo | Rs. 1030 |
| Meaty Hot Pizza | Rs. 1190 |
| Roasted Chicken & Rocket | Rs. 1030 |
| Pesto & Shiitake | Rs. 930 |
| Diavola | Rs. 1030 |
| The Mexican | Rs. 1030 |
| Vegetariana | Rs. 920 |
Bella Vita Restaurant Steaks
| Menu | Price |
| --- | --- |
| Steak With Creamy Mushroom Sauce & Beetroot Puree | Rs. 1290 |
| Steak With Peppercorn Sauce & Creamy Spinach | Rs. 1290 |
| Beef Medallion | Rs. 1290 |
| Beef With Chimichurri Sauce | Rs. 1190 |
| Fillet Of Beef With Shiitake, Jalapeno & Honey Caramelized Onion | Rs. 1340 |
| Steak With Bearnaise Sauce & Caramelized Onion | Rs. 1290 |
Kid's Menu
| Menu | Price |
| --- | --- |
| Creamy Penne Pasta | Rs. 560 |
| Classic Cheese Burger | Rs. 590 |
| Bella Vita Fries With Dip | Rs. 350 |
| Bella Vita Kids Platter | Rs. 620 |
| Mini Cheese Pizza | Rs. 590 |
Freshly Baked Cookies
| Menu | Price |
| --- | --- |
| Triple Chocolate Chip Cookie | Rs. 590 |
| Peanut Butter Cookie | Rs. 590 |
| Chocolate Chip Cookie With Gelato | Rs. 495 |
| Double Chocolate Chip Cookie | Rs. 580 |
Bella Vita Restaurant Special Desserts
| Menu | Price |
| --- | --- |
| Italian Bread Pudding With Vanilla Gelato | Rs. 470 |
| Nutella French Toast | Rs. 530 |
| Lotus French Toast | Rs. 540 |
| Single Belgian Waffle | Rs. 450 |
| Dessert Platter | Rs. 1250 |
| Chocolate Obsession | Rs. 580 |
| Chocolate Lava Cake | Rs. 570 |
| Chocolate Sin Cake | Rs. 360 |
| Chocolate Malt Cake | Rs. 380 |
| Red Velvet Cake | Rs. 380 |
| Baked New York Cheesecake | Rs. 510 |
Cold Beverages
| Menu | Price |
| --- | --- |
| Green Apple Ice | Rs. 370 |
| Peach Ice | Rs. 370 |
| Kiwi Ice | Rs. 370 |
| Passion Fruit Ice | Rs. 410 |
| Fresh Juice | Rs. 380 |
| Shikanjabeen | Rs. 330 |
| Pina Colada | Rs. 370 |
| Tropical Pineapple Smoothie | Rs. 410 |
| Ice Tea Peach | Rs. 310 |
| Perrier | Rs. 315 |
| Apple Mint Lemonade | Rs. 360 |
| Ginger Mint Lemonade | Rs. 360 |
| Strawberry & Ginger Lemonade | Rs. 390 |
| Blue Salt Lemonade | Rs. 380 |
| Ginger Ale | Rs. 280 |
| Mint Lemonade | Rs. 330 |
| Iced Tea Lemon | Rs. 310 |
| Fresh Lime | Rs. 230 |
| Cold Coffee | Rs. 435 |
| Iced Caramel Macchiato | Rs. 490 |
| Iced Mocha | Rs. 490 |
| Soft Drinks | Rs. 130 |
| Mineral Water Small | Rs. 95 |
| Mineral Water Large | Rs. 140 |
Shakes
| Menu | Price |
| --- | --- |
| Brownie Coffee Shake | Rs. 450 |
| Oreo Shake | Rs. 420 |
| Ferrero Rocher Chocolate | Rs. 420 |
| Chocolate Shake | Rs. 395 |
| Strawberry | Rs. 395 |
| Caramel Shake | Rs. 395 |
| Vanilla Shake | Rs. 395 |
| Belgian Chocolate Shake | Rs. 420 |
| Nutella And Cookie Shake | Rs. 420 |
| Alla Frutta Shake | Rs. 450 |
| After Eight Shake | Rs. 395 |
Hot Drinks
| Menu | Price |
| --- | --- |
| Cappuccino | Rs. 357 |
| Flavoured Cappuccino | Rs. 399 |
| Latte | Rs. 357 |
| Flavoured Latte | Rs. 399 |
| Caramel Macchiato | Rs. 415 |
| Bella Vita Special Latte | Rs. 410 |
| Americano | Rs. 260 |
| Mochaccino | Rs. 378 |
| Hot Mocha | Rs. 415 |
| Bella Vita Special Chai | Rs. 190 |
| Green Tea | Rs. 135 |
| Extra Espresso Shot | Rs. 135 |
| Ginger Chai | Rs. 210 |
| Elaichi Chai | Rs. 210 |
| Hot Chocolate | Rs. 336 |
| Tea | Rs. 140 |
| Espresso | Rs. 210 |
Pizza
| Menu | Price |
| --- | --- |
| Smoked Chicken & Sun dried Tomatoes | Rs. 930 |
| Margherita | Rs. 880 |
| Pizza Al Pollo | Rs. 1030 |
| Roasted Chciken & Rocket | Rs. 1030 |
| Meaty Hot Pizza | Rs. 1190 |
| Pesto & Shiitake | Rs. 930 |
| Diavola | Rs. 1030 |
| The Mexican | Rs. 1030 |
| Vegetariana | Rs. 920 |
Coppa Gelati
| Menu | Price |
| --- | --- |
| Coppa Solo | Rs. 295 |
| Coppa D'amore | Rs. 490 |
| Coppa Romana | Rs. 690 |
| Coppa Alla Frutta | Rs. 620 |
| Coppa Veneta | Rs. 540 |
| Coppa Tropicale | Rs. 530 |
Toppings
| Menu | Price |
| --- | --- |
| Chocolate Sauce | Rs. 75 |
| Butter Scotch | Rs. 75 |
| Strawberry Sauce | Rs. 75 |
| Crystal Caramel | Rs. 75 |
| Ferrero Rocher | Rs. 75 |
| Shortbread | Rs. 75 |
| Cigar Biscuit | Rs. 75 |
| Roasted Almond & Whipped Cream | Rs. 75 |
| Freshly Baked Cone | Rs. 75 |
Bella Vita Restaurant Karachi Address
1A Tipu Sultan Rd, Karachi Memon Co-operative Housing Society Jinnah Housing Society PECHS, Karachi
Bella Vita Restaurant Karachi Contact Number
(021) 111 435 286