Soft Swirl Menu & Ice cream with prices 2023
Soft Swirl Menu Pakistan serves the best menu regarding ice creams, twisters and brownies. To satisfy the cravings of a sweet tooth, one should look no further than the delicious menu of Soft Swirl. There are five main items with a wide variety of flavors and toppings served here. These include twisters, sundaes, shakes, swirls and brownies. Our guide will also take you through the Soft Swirl menu and price list.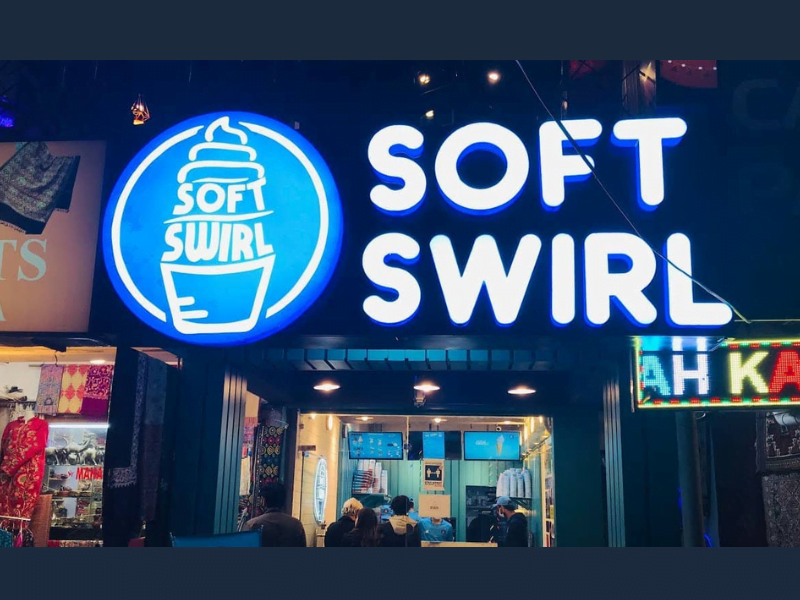 Vanilla Twisters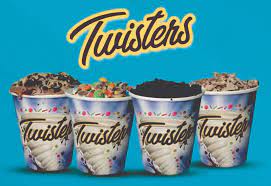 Vanilla Twists are a garnishing that is anything but essential in the dessert world. This classic garnish decorates desserts, cupcakes and even cheesecakes. Unlike other toppings such as sprinkles or nuts, it's a decoration that stands out. It brings together two outstanding elements into one magical dessert flavour.
Price: Rs. 330 per twister
Other flavors in Vanilla twisters include:
Coco-mo Express
Oreo Supernova
M&M Mile
Kit Kat Connection
Nutella Vortex
Chocolate Twisters
The chocolate twister has been around for years, and it's easy to see why: chocolate is a fantastic thing to eat! The flavors complement each other perfectly. These little treats are beautifully worked out by hand. They're so tasty that you'll want another one soon after it melts in your mouth.
Price: Rs. 380 per twister
Other flavours in chocolate twisters include:
Rocher Rapture
Choco Nutter Butter
Brownie Blast
Toblerone Tumble
Nutty Nebula
Twix Mix
The Martian
Snickers Dunk
Bounty Hunter
Bounty Hunter
Cookie Monster
Dairy Milk Fix
Soft Swirl Menu Sundaes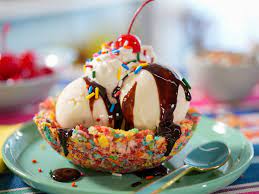 The Sundae is a delicious frozen dessert delight.Regardless of who had the idea first, it's clear that sundaes are a popular treat. Soft Swirl sundaes are creamy and delicious. They make for a perfect dessert on a cold day. The Soft Swirl menu serves sundaes in many yummy flavours.
Price: Rs. 220 per Sundae
Flavours in Sundae include:
Vanilla Sundae
Vanilla Chocolate Sundae
Vanilla Brownie Loaded Sundae
Vanilla Cookie Loaded Sundae
Vanilla Nuts Loaded Sundae
Vanilla Nutella Sundae
Vanilla Raspberry Sundae
Vanilla Mango Sundae
Vanilla Strawberry Sundae
Chocolate Sundae
Double Chocolate Sundae
Chocolate Nutella Sundae
Chocolate Peanut Butter Sundae
Chocolate Brownie Loaded Sundae
Chocolate Nuts Loaded Sundae
Soft Swirl Menu Shakes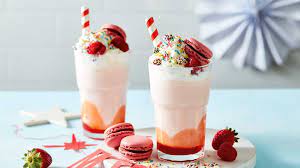 Soft Swirl Shakes are bringing a breakthrough in the market. They create a new level of appeal for consumers. These shakes are made by mixing milk, ice cream and all other ingredients with enough air to make it smooth. Soft Swirl Shakes come in various flavors, so you can enjoy whichever taste you like.
At Soft Swirl, they make the best-tasting healthy protein shakes that you can drink. It is high in fiber and low in calories and fat. If you're looking for the best protein-rich drinks in town, then Soft Swirl is the place to go. The shakes are made with real and natural ingredients. This includes milk and organic fruits to boost your intake of vitamins and minerals. So you can enjoy natural nutrition that tastes great!
Price: Rs. 330 per shake
Different flavors of shakes available at Soft Swirl are:
Chocolate Shake
Chocolate Nutella Shake
Chocolate Peanut Butter Shake
Chocolate Brownie Shake
Chocolate Oreo Shake
Vanilla Shake
Vanilla Peanut Butter Shake
Vanilla Mango Shake
Vanilla Strawberry Shake
Vanilla Raspberry Shake
Vanilla Nutella Shake
Vanilla Shake
Vanilla Oreo Shake
Vanilla Brownie Shake
Soft Swirl Menu Swirls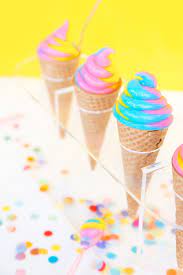 If you're out with friends and want to grab something quick and delicious, Soft Swirl swirls are great. There are many flavors of swirls available to choose from. Each flavor has a unique taste; most importantly, it doesn't cost too much! They are the most affordable item on the Soft Swirl menu price list.
Price: Rs. 140 for a regular cup
Other flavors include: 
Vanilla Swirl
Vanilla Nutty Swirl
Vanilla Brownie Swirl
Chocolate swirl
Chocolate Swirl
Chocolate Oreo Swirl
Chocolate Brownie Swirl
Chocolate Nutty Swirl
Soft Swirl Menu Brownies
A chocolate brownie is a moist and fudge dessert. It has an airy, cake-like texture and rich chocolate flavor. It's a popular choice for coffee afternoons or even an evening snack. A chocolate brownie is one of the most well-known desserts around. Millions of people love their taste.
Chocolate brownies are usually created by baking in the oven. They contain delicious chocolate chips and butter to make them fluffy, moist, and tasty. But this recipe uses coconut flour instead of wheat flour. This makes them free from gluten, and they are still as delicious.
Price: Rs 160 per brownie
Soft Swirl Contact Information
www.instagram.com/softswirlpk/?hl=en