Khayyam Restaurant Faisalabad Menu & Price
Khayyam Restaurant is a well-known landmark in Faisalabad, Pakistan. It has been serving traditional Pakistani cuisine for over 50 years, and is a popular spot for both locals and tourists alike. The restaurant is named after the Persian poet and scholar Khayyam, and its interior is decorated with traditional Persian motifs. The menu features a wide variety of dishes, including kebabs, Biryani, and naan.
Baba Tikkah Faisalabad Menu & Price List
Khayyam Restaurant is known for its delicious food and its warm and welcoming atmosphere. It is a great place to experience the flavors of Pakistan, and to learn about the country's rich history and culture.
Khayyam Restaurant Menu & Prices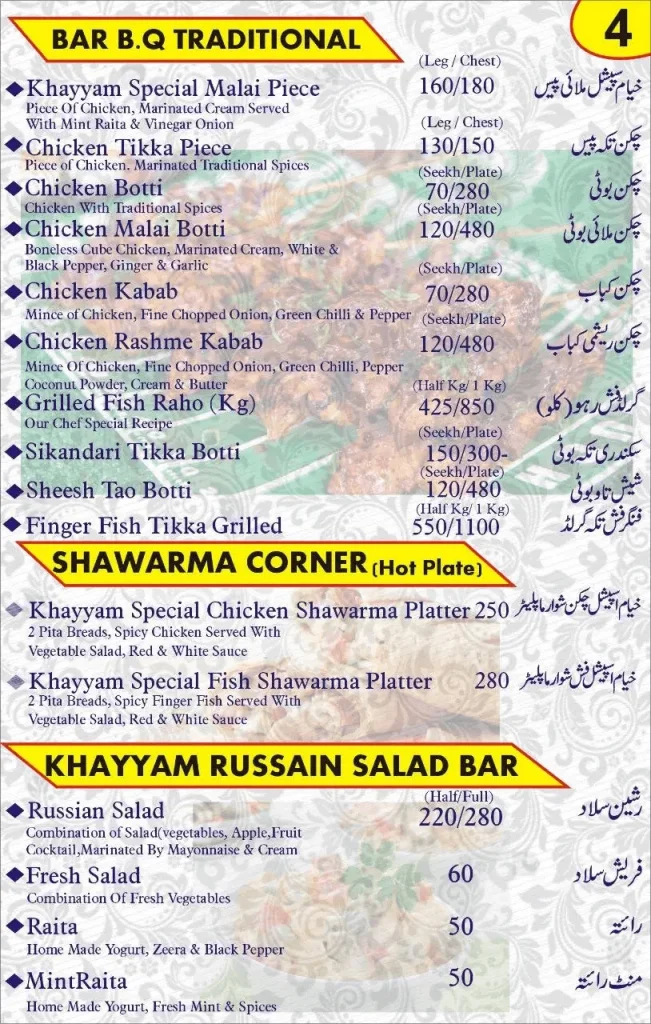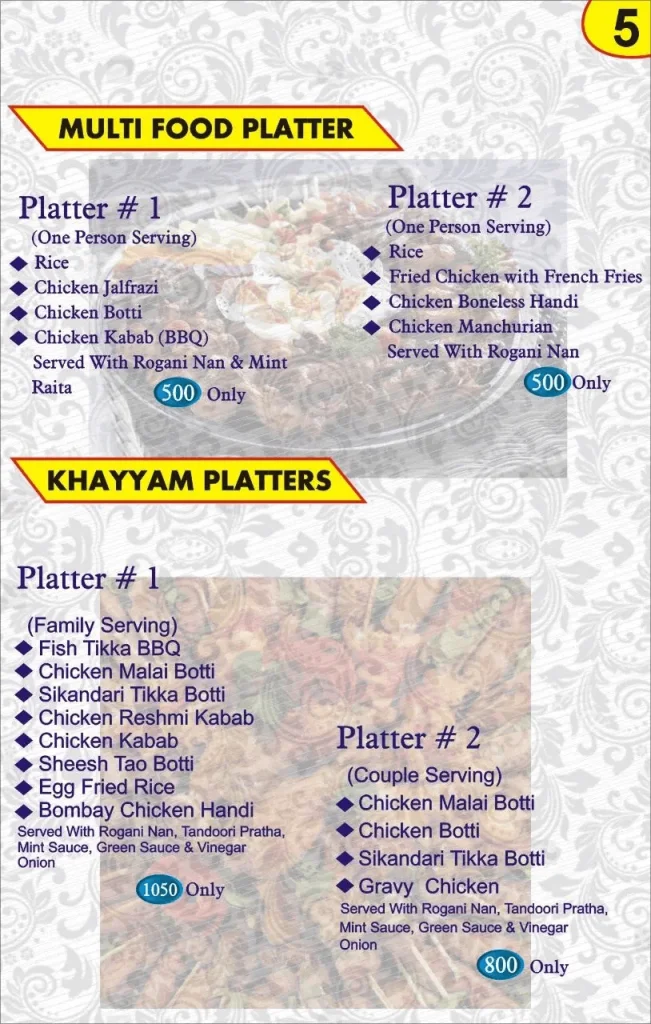 Khayyam Restaurant Contact & Address
Address: 213, ravi market, Susan Road, near kamran, Madina Town, Faisalabad.
Facebook:www.facebook.com/Khayyamgroup