Javed Nihari Karachi Menu & Prices
Javed Nihari Restaurant in Karachi is a welcoming and charming establishment that embodies the essence of local culture. With a rich history of serving delectable signature Nihari, this restaurant has been a beloved culinary destination for many years. Adorned with enchanting strings of colorful lights, the entrance sets the stage for a remarkable dining experience.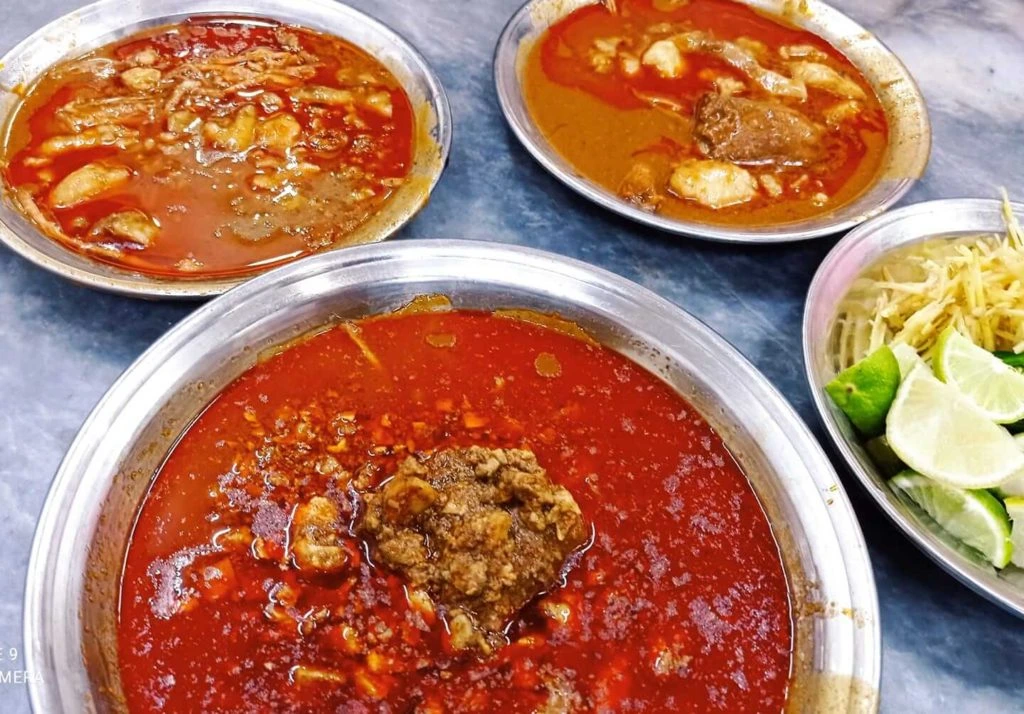 Inside, the ambiance pays homage to traditional Pakistani heritage, featuring rustic décor adorned with vibrant fabrics and threads. The highlight of the menu is the flavorful Nihari curry, made with tender beef that takes your taste buds on a captivating journey through an array of spices and flavors. Whether you visit for breakfast, lunch, or dinner, Javed Nihari Restaurant in Karachi guarantees a culinary adventure like no other.
Burns Road Food Street Restaurants and Contact Details
Renowned as an iconic establishment in the city, Javed Nihari Restaurant Karachi has been delighting both locals and visitors with its authentic Pakistani cuisine for decades. Each dish is meticulously prepared using the freshest ingredients, following recipes that have been treasured for generations in Karachi. The restaurant's crowning glory is its signature dish, Nihari, which has earned the adoration of all who have had the pleasure of savoring it.
Karachi Nihari menu and Prices
Javed Nihari Menu with Price List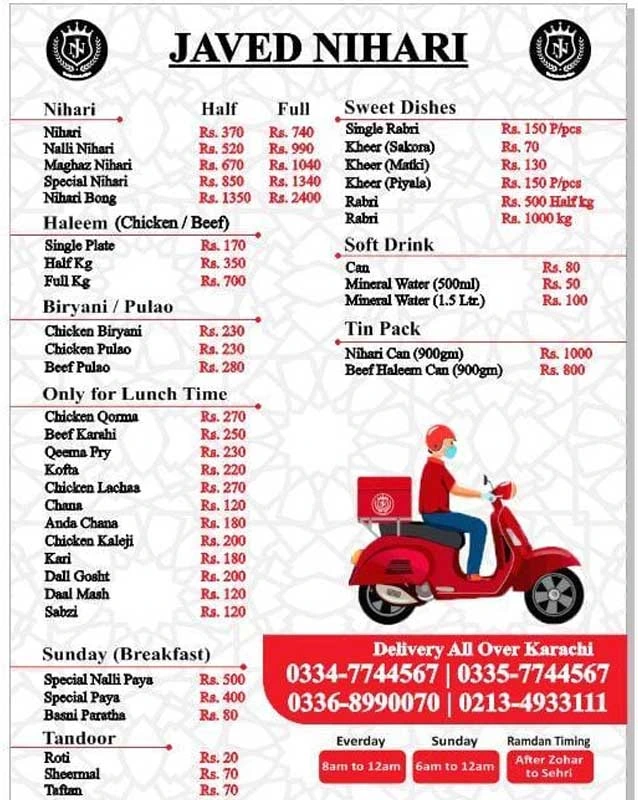 Javed Nihari Contact Number and Address
Address 1: Al-Arz Arcade, Shop no 1-2, 23/3 Alamgir Rd, Karachi Memon Society, Karachi.
Phone: 0334 7744567
Address 2: Dastagir Rd, Federal B Area Block 15 Gulberg Town, Karachi.
Phone: 0311 4422786