The Best Restaurants Near Badshahi Mosque Lahore in 2023
Lahore – City of Gardens – is one of Pakistan's best cities and the Punjab province's capital. This city is also the most attractive tourist destination, mainly because of Badshahi mosques, which take you back to Mughal Empire due to its infrastructure and historical background. But Must remember Namaz Times in Lahore before visiting Badshahi Mosque Lahore.
If you are one of those, who come to Lahore to visit Badshahi mosques and now looking for the best restaurants near Badshahi Mosque to stay there and enjoy food. Although several hotels are near Badshahi masjid, we provide you with the top 5 restaurants where you can get local and international food.
Top 5 Restaurants Near Badshahi Mosque
If you are somewhere around Badshahi mosque Lahore and looking for the best restaurant to enjoy food, check out this list to eliminate your hunger. These restaurants are
Haveli Restaurant
Andaz Restaurant
Cooco's Den
Monal
Riwaj Restaurant 
 Haveli Restaurant
The best choice for most tourists is Haveli Restaurant, which is close to the Badshahi Masjid. From the rooftop, you can get food with a beautiful view of Badshahi Masjid, which was built was Aurangzaib in 1673. Here you can get all Desi food, including some international food.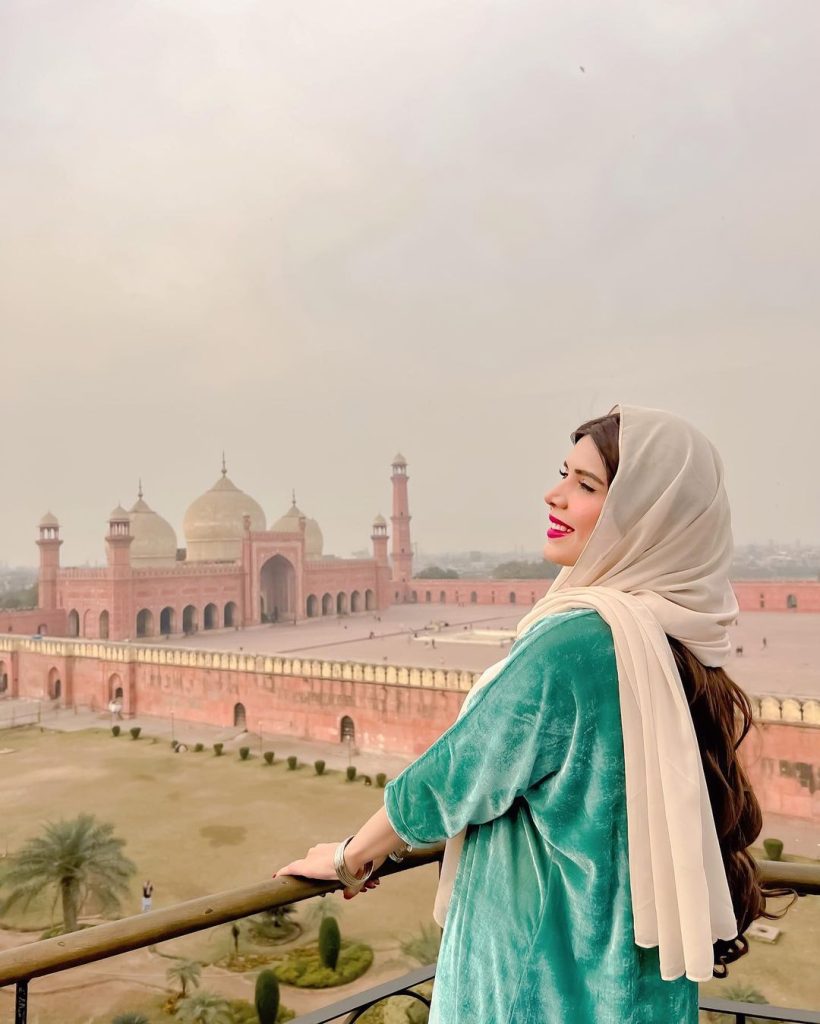 Moreover, they also provide catering and photo gallery services that make your enjoyable events memorable because of the cinematic view of Badshahi mosque. If you want to visit or book your table before, you can do this by visiting their website or contact on their phone number. In case you have to offer prayer, you can visit Badshahi masjid.
Contact Number: 0321-4651051
Website: https://www.haveli.com.pk/
Andaaz Restaurant
Another exciting choice for tourists is Andaaz restaurant. It is considered one of the oldest restaurants near Badshahi Mosque. This restaurant offers a variety of food, including Desi, Chinese, and much more.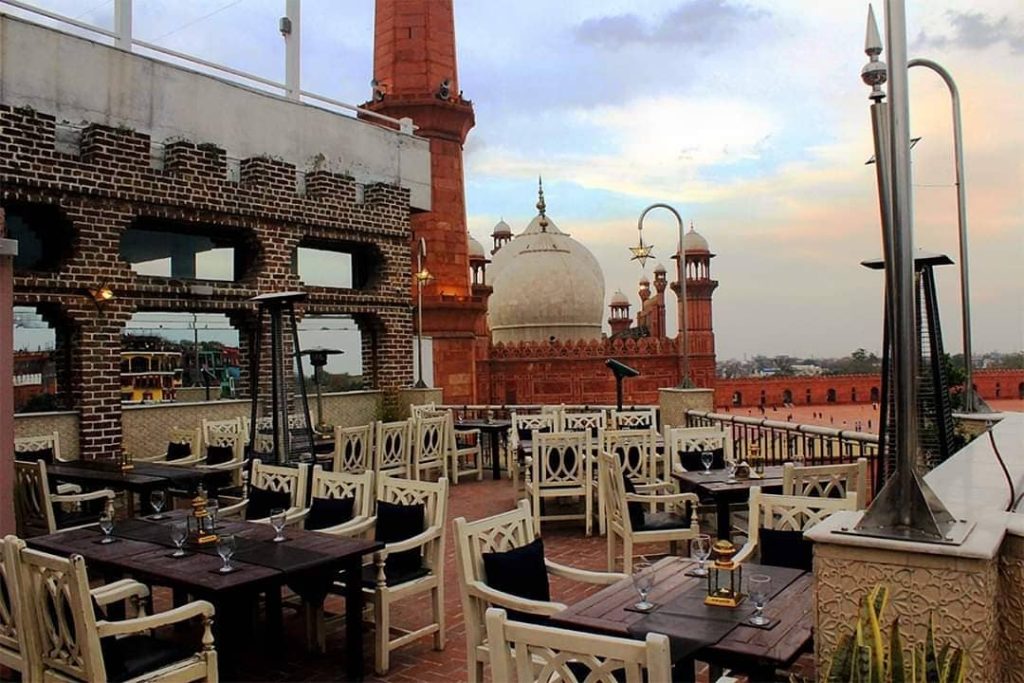 From the top of this restaurant, you can enjoy the beautiful view of Badshahi mosque and your delicious food. So, book your table now by visiting their official website or contacting them through their telephone number.
Contact Number: 0300-0263229
Website: https://andaazrestaurant.com/
Coco's Den
When you visit Lahore, particularly Badshahi mosque, the best place for parties and dinners is Coco's Den. There is nothing more magical than the setting and ambiance of it. The restaurant offers a variety of dishes, including desi as well as international dishes.
Coco's Den is very close to the Badshai Mosque, and you can get a magical view of Badshai mosque from the rooftop of it. When you would have your meals during moonlight on the rooftop of this restaurant with the lights of Badshai masjid, it is genuinely worth watching the scene. If you want to book a table for your dinners, you can contact them using their phone number or their official Facebook page.
Contact Number: 0300-9472407
Facebook Page: https://www.facebook.com/coocosden.pk/
Monal Lahore
One other best restaurant is near Badshahi mosque in Monal. Monal is one of the best restaurants in all over Pakistan. It is well known for its food and ambiance. One of the main features of its food is its buffet lunches and dinners.
It is on the top of Liberty Plaza, a commercial plaza in Lahore. You can get a beautiful view of Badshahi Mosque from the top of Monal restaurant. Contact them now to reserve your table here. 
Contact Number:  0333-4767104
Website: https://lahore.themonal.com/
Riwaj Restaurant
Last but not the least restaurant near Badshahi Mosque, Lahore, is Riwaj Restaurant. This place is located near Lahore street food and is famous for its BBQs and different dishes, most notably its tawa items. 
The most exciting feature of this is its seating plan. They provide you with indoor and outdoor services as well. So, if you love to eat outdoors, you will enjoy there. Reserve your table now by contacting them!
Contact Number: 0304 0117218
Website: https://riwaj.com.pk/
You can also check out more restaurants in Lahore near Badshahi Masjid with the help of opbardai.com.
Conclusion
Every restaurant in Lahore has its ambiance and variety of foods, making them different. But the top 5 restaurants near Badshahi mosque provided here are the best hotels in that area. They offer you other varieties of fresh food with the best ingredients. 
As you are near Badshahi mosque, don't miss a chance to offer prayers there. To check the prayer timings, you can use local time zones or get help from different websites providing salah times.
Book your table in any of these restaurants now to make your tour memorable!