Best Chinese Restaurants in Quetta
When it comes to satiating your cravings for Chinese cuisine, Quetta has an array of options that promise to delight your taste buds. From family-run establishments to upscale dining experiences, the city offers a variety of Chinese restaurants that cater to different preferences. Here are some of the finest Chinese restaurants in Quetta, each with its unique flavors and ambiance.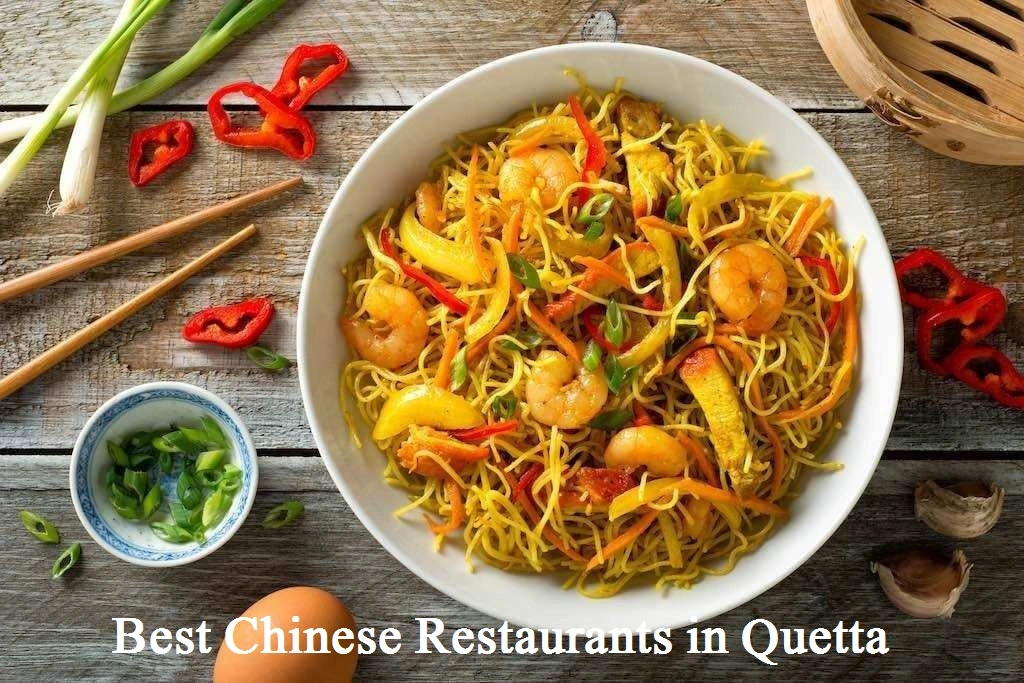 Chinese cuisine holds a renowned status worldwide, familiar to both the younger and older generations. Dishes such as Manchurian and noodles have captured the palates of many. Quetta, too, demonstrates a significant appetite for Chinese food. Originating in China, this culinary tradition has expanded its influence globally.
List of Best Chinese Restaurants in Quetta
Cafe China Quetta
Serena Restaurant
Ginsoy – Extreme Chinese Quetta
Asia Dastarkhwan Restaurant
Saigon Cafe & Restaurant
You Can Also Visit Best Bakeries in Quetta
1. Cafe China
Cafe China stands as a testament to the longevity of quality. Originally located on Jinnah Road, this family-run restaurant has been a staple in Quetta's culinary scene since 1983. With a commitment to delivering quality-based food and maintaining a friendly staff, Cafe China has become a go-to destination for Chinese cuisine enthusiasts. The menu boasts a range of delectable dishes, including Hot n Sour Soup, Chinese Rice, Manchurian, Chicken Green Chilli, and Chicken Drum Sticks. If you're looking for a memorable dining experience that encapsulates the essence of Chinese flavors, a visit to Cafe China is highly recommended.
Address: Beside China check-post Cafe China, Quetta, Balochistan
2. Serena Restaurant
As the only 3-star Hotel and Restaurant in Quetta, Serena Restaurant offers a blend of elegance and culinary excellence. Situated within a serene environment, it provides not only delectable dishes but also a host of amenities, including pick and drop services from the airport and recreational facilities like tennis courts, squash courts, snooker, and swimming pools. Whether you're in the mood for traditional or continental cuisine, Serena Restaurant caters to diverse preferences. The dining experience here extends beyond the palate, making it an appealing spot for both visitors and locals seeking a refined culinary journey.
Address: Shahrah-E-Zarghoon, Cantonment, Quetta, Balochistan
3. Ginsoy – Extreme Chinese Quetta
For those seeking an elevated Chinese dining experience, Ginsoy – Extreme Chinese is a haven of flavors and elegance. The restaurant offers an extensive menu that caters to a wide range of preferences. The highlight, undoubtedly, is the hot & sour soup that stands out as one of the best in town. The tranquil ambiance, complemented by soothing music, creates a serene backdrop for your dining experience. The attentive and cooperative staff ensure that your visit is nothing short of exceptional. Families can also enjoy their own dedicated space, making Ginsoy an ideal destination for both intimate gatherings and lavish feasts.
4. Asia Dastarkhwan Restaurant
Asia Dastarkhwan Restaurant is a recent addition to Quetta's culinary landscape, offering a diverse selection of dishes within a pleasant setting. With comfortable seating arrangements and a menu that spans a variety of delicious options, this restaurant is a great choice for both local and international flavors. While known for its Chinese cuisines, Asia Dastarkhwan also boasts a range of offerings that extend beyond. If you're looking for a satisfying meal that combines taste and variety, this restaurant is a worthy choice.
Address: Mecongy Road, Quetta, Balochistan
5. Saigon Cafe & Restaurant
Saigon Cafe & Restaurant is dedicated to delivering exceptional Chinese cuisines that leave a lasting impression. With a focus on taste and freshness, Saigon ensures that every dish on its menu meets the highest standards. The welcoming environment and friendly staff contribute to an enjoyable dining experience. While prices might be slightly higher than other options, the quality and flavors justify the cost. If you're looking for a well-rounded Chinese culinary journey, Saigon Cafe & Restaurant is a name to remember.
Address: Eid Gah Gali, Shehbaz Town Shahbaz Town, Quetta.