Maharaja Restaurant Karachi Menu With Prices
If you're in Karachi, Pakistan, and seeking an authentic Pakistani dining experience, look no further than Maharaja restaurant. Renowned for its high-quality and flavorful dishes, this place is a must-visit for all food enthusiasts, even those with discerning palates. The restaurant's ambiance adds to its charm, featuring a spacious outdoor seating area and warm wooden decor that exudes a welcoming, family-run vibe rather than a corporate establishment.
Located in the heart of Karachi, Pakistan, Maharaja Restaurant has been captivating its patrons for years by serving delectable and authentic recipes from all corners of the country. The tantalizing aromas wafting from the restaurant will surely make your mouth water, and their ever-changing menu guarantees that you'll find something to love. In addition to traditional dishes from various regions of Pakistan, Maharaja also offers global cuisine like pan-Asian, Indian, and Pakistani delicacies.
With its inviting atmosphere, diverse range of cuisine, and glowing reviews from both locals and tourists, it's no surprise that Maharaja Restaurant attracts a steady stream of visitors. So, when you're in Karachi, make it a point to embark on a culinary journey at Maharaja and savor the flavors that make Pakistani cuisine so special.
Maharaja Restaurant Karachi Menu
With its extensive culinary offerings, Maharaja caters to a wide range of tastes, making it a go-to destination for food enthusiasts in Karachi. It comes as no surprise that this esteemed establishment has gained a reputation for serving some of the finest meals in the city. So, if you find yourself in Karachi, make sure to treat yourself to the flavorsome delights of Maharaja and embark on a culinary journey that will leave a lasting impression.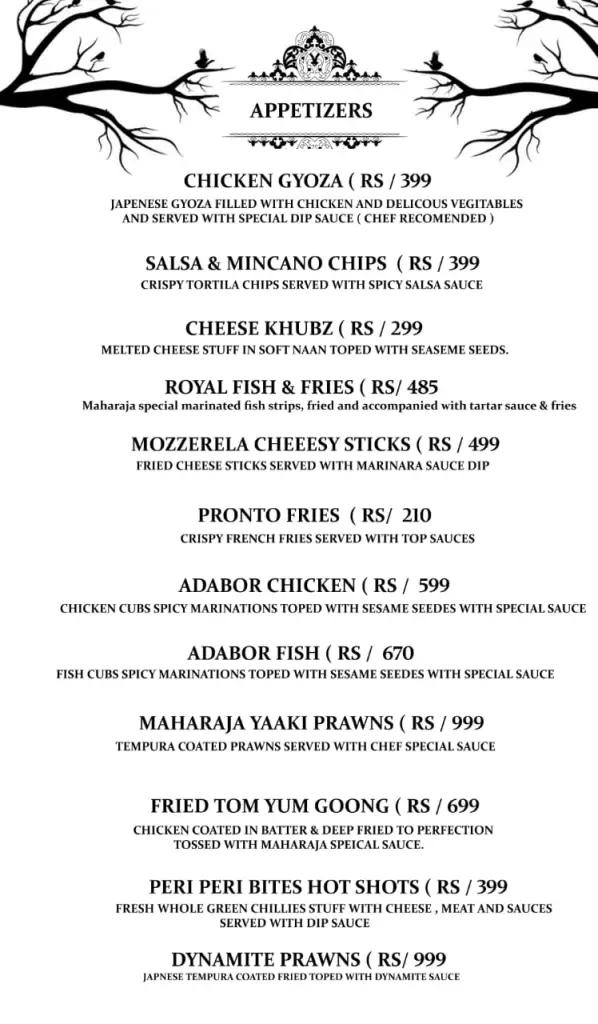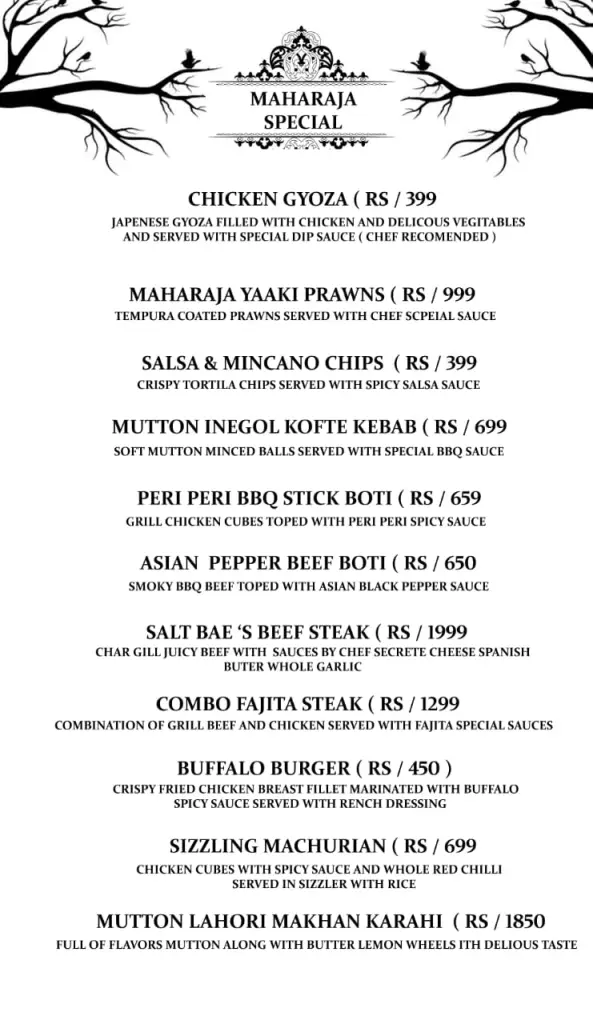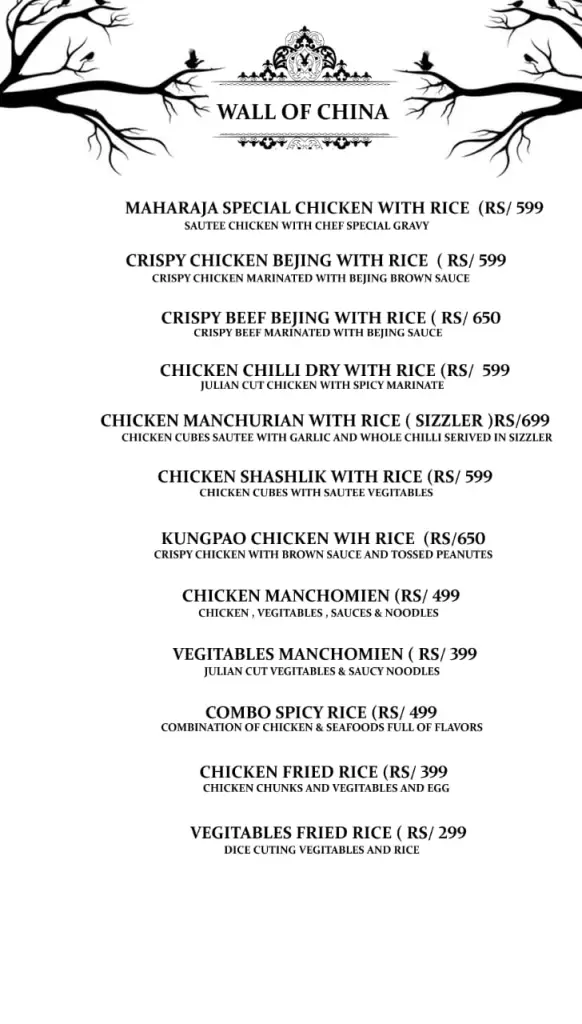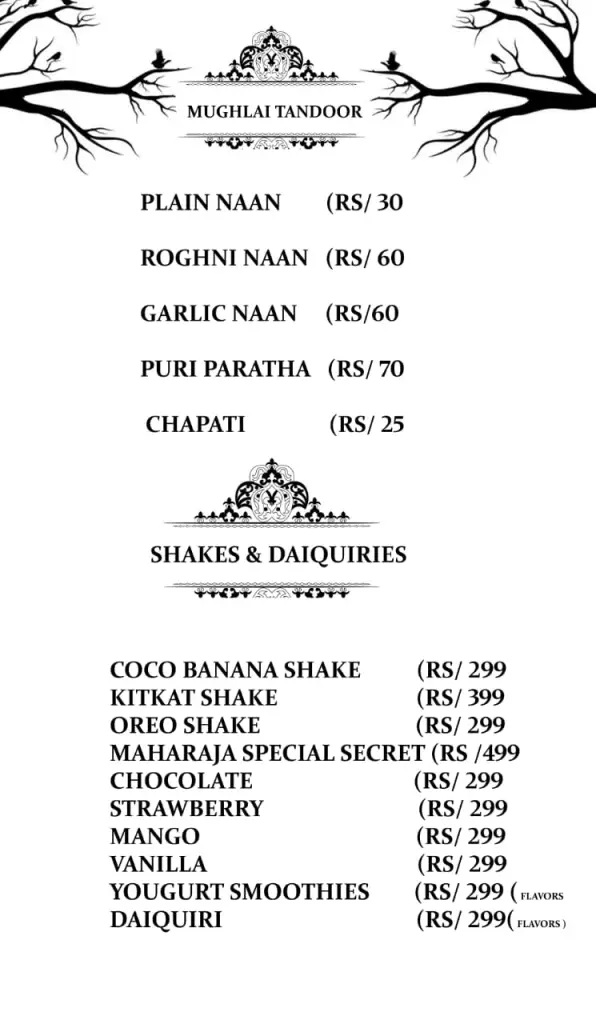 Maharaja Restaurant Karachi Contact Details
Address:Block B North Nazimabad Town, Karachi.
Phone: 0333 3332702