Hen N Bun Lahore Menu with updated Prices
Introducing Hen N Bun, an exceptional restaurant in Lahore that should be on the top of your list if you're a food enthusiast who loves discovering novel and distinctive flavors. The culinary delights of this establishment, including the Arabian Broast, Nuggets, Dips, and Fries, closely resemble the renowned Al-Baik's offerings and are truly remarkable.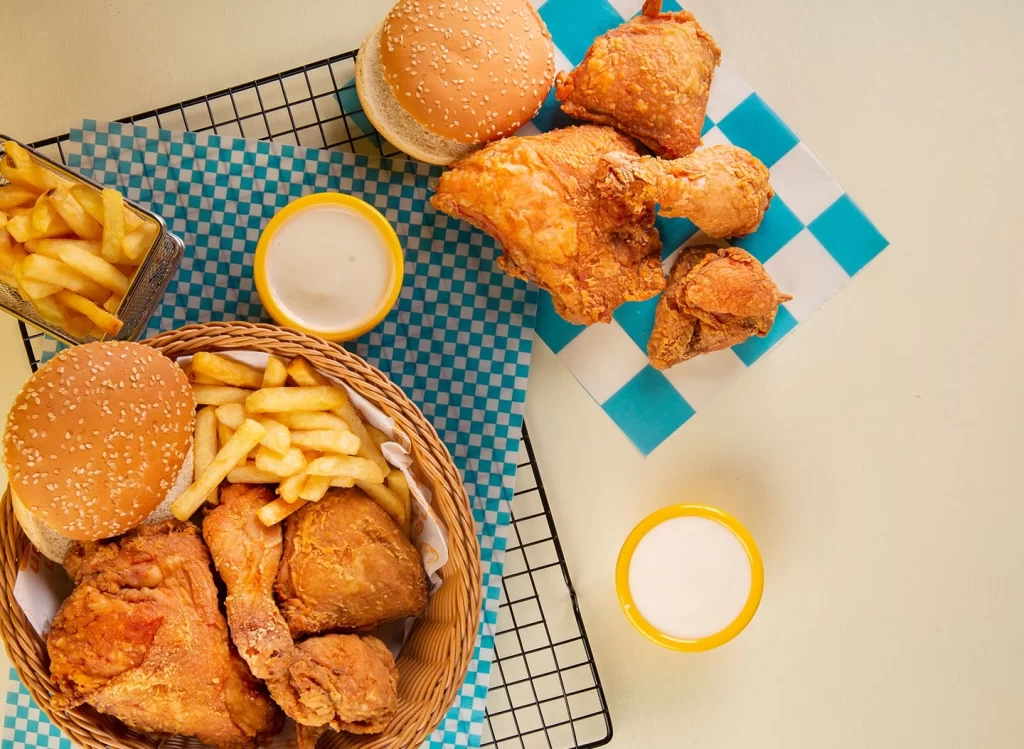 This article serves as a comprehensive handbook to navigate through Hen n' Bun in Lahore. It encompasses vital details such as the restaurant's multiple branches and convenient location, along with information about its enticing deals, reliable delivery services, and diverse menu options. Indulge yourself in the exquisite Arabian broast experience! Hen N Bun Johar Town, a renowned dining destination in Lahore, is particularly renowned for its mouthwatering Arabic broast. We highly recommend paying a visit to this eatery when you yearn for a satisfying and nourishing meal.
Hen N Bun Restaurant Menu with Price
The menu features a wide array of delectable options, complete with their respective prices, allowing you to gain a better understanding of the culinary delights available. Whether you're in the mood for a quick bite or a hearty feast, this restaurant caters to your every craving.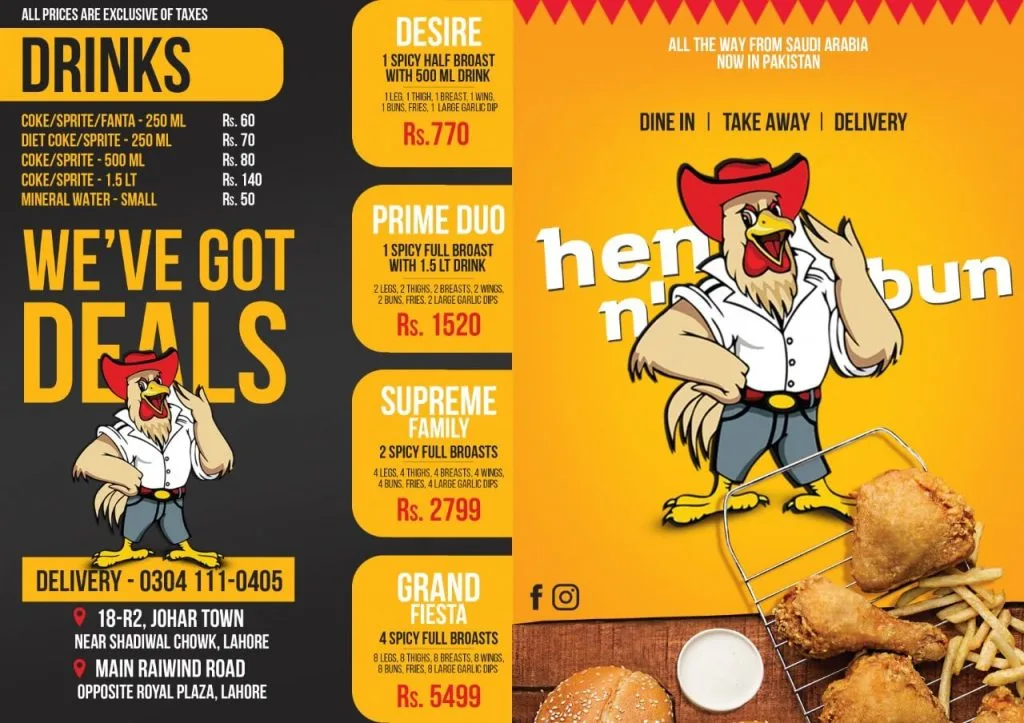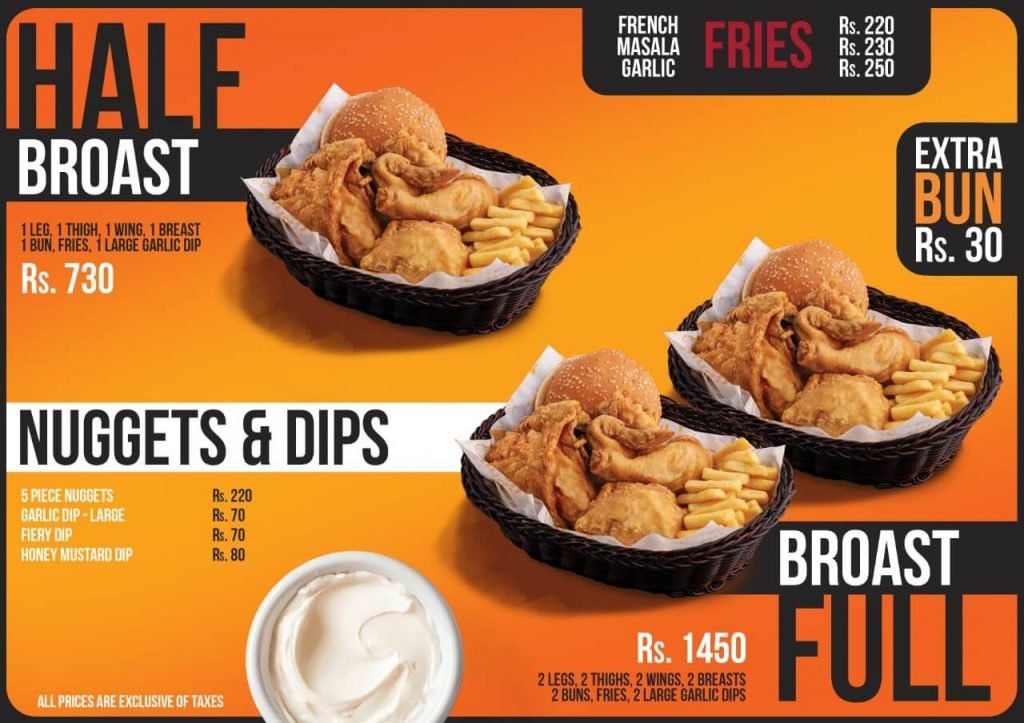 Hen N Bun Restaurant Contact and Address
Johar Town Branch
Address: 18, R2, Block R 2 Phase 2, Johar Town, Lahore.
Raiwind Branch
Address: Main Raiwind Rd, opposite Royal Plaza, Block D pf Housing Scheme, Lahore.
Hen N Bun Online Contact Number
For ordering food: +92 304 1110405