Fork N Knives Menu with Prices
Fork N Knives Menu digs deep in detail while preparing its healthy and enjoyable pizzas for the pizza lovers in Pakistan. They have been serving outstanding and made-to-order pizzas along with Chicken Rolls, Salads, Drinks, Desserts, Appetizers and Pastas ever since their foundation in Lahore. They keep it comfortable for the customers and offer their delicious food items at reasonable cost.

Fork N Knives Pizza Kitchen restaurant is a highly recommended place for the food lovers. They serve the best quality food made with the purest constituents possible. Moreover, Fork N Knives has a really fast home delivery service so you can get your favorite food at your doorstep in an instant.
Fork N Knives Menu Best Items
As we have mentioned earlier, Fork n Knives food chain has a lot to offer but we will only
mention the best items available at Fork n Knives menu Pakistan:
Fork N Knives Menu Specialty Pizza
Fork n Knives menu is best known for its brilliant pizzas. Their Specialty Pizza menu has
distinguishable yet quite tasty pizzas to offer to the visitors. To start with, you can ask for Fork n Knives Special which is made with a combination of three flavors of chicken with onions. Other ingredients include green peppers, mushrooms, olives which are topped with their spicy signature sauce. Malai Boti Pizza and the Mughlai Pizza are also capable of satisfying your pizza cravings. The prices may vary from size to size so be careful about that.
Fork N Knives Menu Traditional Pizza
The Traditional Pizza at the Fork n Knives menu is a collection of classic pizzas for your dining. The first one in the list is marvelous and luscious Chicken Supreme pizza. It is especially prepared with a tasteful combination of spicy and mouth watering chicken, smoked chicken, onions, green peppers, olives and mushrooms. When all the constituents are cooked to perfection, they are made more special when they are topped with the Bar BQ sauce. Chicken Tandoori pizza is also a must try and the vegetarians can go for the Veggie Lovers pizza.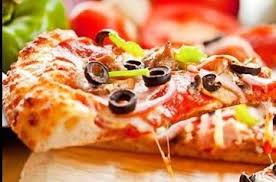 Pastas by Fork N Knives Menu
Looks like Pizza isn't the only Italian cuisine you will be entertained with at the Fork n Knives restaurant. They also excel in making savory Pastas for the visitors. You should try their Chicken Pasta because it is a dish of hearty and rich white sauce with olives and it is served over macaroni. Fettuccine is another amazing pasta which contains strips of marinated chicken in a creamy sauce blended with fettuccine pasta and topped with mozzarella cheese. You will be in for a treat if you like different varieties of Pasta.
Fork N Knives Menu Chicken Spin Rolls
Fork n Knives pizza menu is proud of its crowd puller Chicken Spin Rolls that are made with
marinated chicken with sweet tasting corn and jalapeno. These rolls are served with their
signature garlic Mayo dip to make them more spicy. However, Shawarma Spin Rolls are equally in great demand by the visitors for their aesthetic shapes and titillating taste.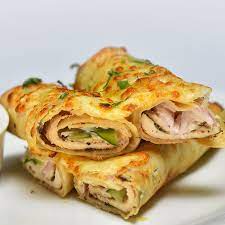 Fork N Knives Menu Price List
Exclusive Deals
| | | |
| --- | --- | --- |
| Deal | Menu | Price |
| Deal 1 | Large Pizza, 1.5 litter drink | Rs. 1,595 |
| Deal 2 | Crispy Burger, 345 ml drink | Rs. 499 |
| Deal 3 | 4 fillet Burgers, 6 pieces nuggets, Fries, 1.5 litter drink | Rs. 2,420 |
| Deal 4 | 1 Large pizza, 1 mini pasta, 6 pieces wings, 1.5 litter drink | Rs. 2,299 |
| Deal 5 | 1 Medium pizza, 6 pieces wings, 500 ml drink | Rs. 1,430 |
| Deal 6 | 1 Large pizza, 6 pieces wings, 1.5 litter drink | Rs. 1,980 |
| Deal 7 | 2 Large Pizza, 1.5 litter drink | Rs. 2,999 |
| Deal 8 | Large pizza, Platter, 1.5 litter drink | Rs. 2,420 |
| Deal 9 | 2 Large pizza, 1 Platter, 1.5 litter drink | Rs. 3,850 |
Traditional Pizza
| | |
| --- | --- |
| Menu | Price |
| Veggie Lovers Pizza | from Rs. 495 |
| Chicken Supreme Pizza | from Rs. 495 |
| Chicken Fajita Pizza | from Rs. 495 |
| The Euro Pizza | from Rs. 495 |
| Cheesy Cheese Pizza | from Rs. 495 |
| Fajita Sicilian Pizza | from Rs. 495 |
| Chicken Tikka Pizza | from Rs. 495 |
| Chicken Tandoori Pizza | from Rs. 495 |
Specialty Pizza
| | |
| --- | --- |
| Menu | Price |
| FNK Mughlai Pizza | from Rs. 1,045 |
| FNK Mayo Garlic Pizza | from Rs. 1,045 |
| FNK Malai Boti Pizza | from Rs. 1,045 |
| Forks N Knives Special Pizza | from Rs. 1,045 |
| Special Bihari Kabab Pizza | from Rs. 1,045 |
| FNK Deluxe Pizza | from Rs. 1,045 |
| FNK Afghani Pizza | from Rs. 1,045 |
| FNK Reshmi Pizza | from Rs. 1,045 |
| FNK Bihari Fire Pizza | from Rs. 1,045 |
Thin Crust & Stuffed Crust Pizza
| | |
| --- | --- |
| Menu | Price |
| Super Supremely Pizza | Rs. 1,899 |
| Malai Boti Mania Pizza | Rs. 1,899 |
| Kabab Sizzler Pizza | Rs. 1,899 |
Burgers & Sandwiches
| | |
| --- | --- |
| Menu | Price |
| Malai Boti Burger | Rs. 750 |
| Deluxe Burger | Rs. 710 |
| FNK Special Grilled Chicken Burger | Rs. 750 |
| FNK Classic Burger | Rs. 710 |
| FNK Special Burger | Rs. 550 |
| Double Crunch Burger | Rs. 530 |
| Filly Burger | Rs. 450 |
Wraps
| | |
| --- | --- |
| Menu | Price |
| Bihari Roll | Rs. 540 |
| Malai Boti Roll | Rs. 540 |
| Chicken Spin Roll | Rs. 470 |
| Shawarma Spin Roll | Rs. 470 |
Appetizers
| | |
| --- | --- |
| Menu | Price |
| Forks N Knives Platter | Rs. 880 |
| Jalapeno Cheese Sticks | Rs. 495 |
| Garlic Supreme Bread | Rs. 430 |
| Chicken Supreme Bread | Rs. 430 |
| Garlic Bread | Rs. 230 |
| Oven Baked Hot Wings | from Rs. 390 |
| French Fries | Rs. 390 |
| Loaded Fries | Rs. 599 |
| Cheesy Loaded Fries | Rs. 699 |
Pasta
| | |
| --- | --- |
| Menu | Price |
| Forks N Knives Chicken Pasta | Rs. 750 |
| Fettuccine Pasta | Rs. 710 |
| Lasagna | Rs. 710 |
| Macaroni Pasta | Rs. 750 |
Fried Items
| | |
| --- | --- |
| Menu | Price |
| Crispy Wings | from Rs. 390 |
| Nuggets | from Rs. 390 |
| Peri Popper Bites | Rs. 430 |
Contact Fork N Knives
Forks n knives Pizza kitchen Gulberg Gulberg Rd · 0313 7001800
Forks n Knives Crisp n Grill Susan Road · (041) 111 656 565
Forks N Knives – Pizza Kitchen Do Burj Mall Kohinoor Plaza (041) 111 656 565
https://www.facebook.com/FnKPizzaFsd/