Burning Brownie Islamabad Menu and Prices

Burning Brownie is a popular cafe in Islamabad, Pakistan, known for its delicious desserts and pastries. The cafe has two locations, one in F-11 and one in DHA Phase 2. The menu at Burning Brownie features a variety of sweet treats, including brownies, cheesecakes, cakes, pastries, and ice cream. The cafe also serves a small selection of savory dishes, such as sandwiches, salads, and waffles.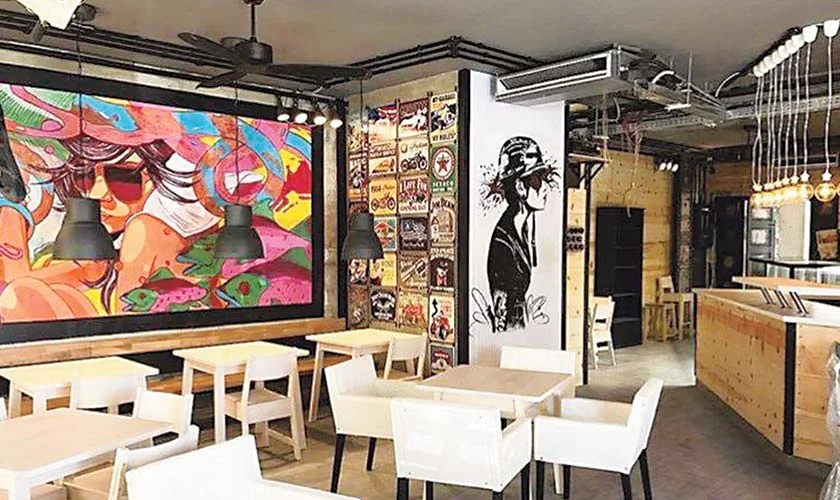 Burning Brownies is a popular spot for both locals and tourists. The cafe is known for its cozy atmosphere and friendly staff. The cafe is also open late, making it a popular spot for after-dinner desserts or late-night snacks.
Dawn Foods Pakistan Products & Price List
Burning Brownie Menu with Prices
They offers a delightful journey through the flavors of Pakistani cuisine, inviting guests to embark on a captivating culinary adventure. The restaurant proudly presents a fusion of traditional Pakistani dishes, delectable sweets, and baked goods, seamlessly blending them with modern creations like pastries and sandwiches.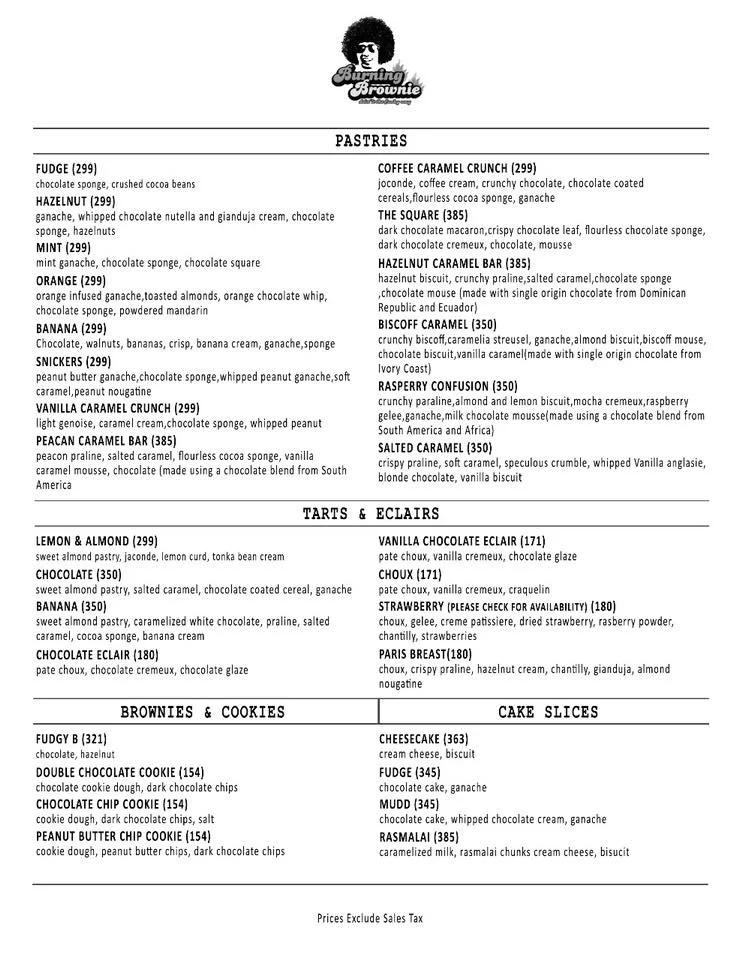 Burning Brownie Contact and Location
For call and order: +92 51 2814300
Branch 1: Beverly Centre, Shop #66 F6، 1 Nazim Uddin Road, F 6/1 Blue Area, Islamabad.
Branch 2: Ground Floor, Olympus mall, F-11 Markaz, Islamabad.
Branch 3: Sector G DHA Phase II, Islamabad.
Branch 4:Lane number A1, Sector F Bahria Town Phase 7, Rawalpindi.
www.facebook.com/BurningBrownie/