Burger Fest Menu Pakistan with Prices
Visit Burger Fest If you are searching for a place where you could enjoy the most authentic and titillating burgers then, my friend, look no further as you have arrived at the right place for your guidance. Here, we will provide you with the entire Burger Fest menu with latest prices.
Best Burger in Islamabad Must Try
Burger Fest is a fast food restaurant very well known among the burger enthusiasts in Pakistan for their qualitative and mouth watering tasty Burgers, Wraps, Steaks, Hot Dogs, Fries items and likable Drinks.They offer all their products at very budget friendly prices so that the customers can enjoy delicious food without putting burden on their pockets. Burger Fest menu has its headquarters in the capital city of Pakistan, Islamabad. This food chain is gradually spreading because of its increasing popularity and dealing among the fast food adventurers.
Burger Fest is popular among the locals of Islamabad for its Beast Burger. The beef patties, along with cheese and spicy sauces create a combination that the customers can't get enough of. This burger is a must-try for every foodie out there!
Best Items:
If you are new in Islamabad and visit in the Burger Fest restaurant for the very first time then you might need some suggestions for your dining. Here we will mention the best items from the whole Burger Fest menu which have the ability the to satisfy your taste buds:
Burger Fest The Beast Burger:
The first thing you need to do at the Burger Fest restaurant is to order their most ordered burger which is The Beast Burger. This burger has all the qualities one can ask for in an ideal burger. This is a huge, well placed, and eye-catching burger and will be enough for one hungry person. The Beast Burger is made with the pure ingredients to give you an authentic taste. It can be best enjoyed with a side drink like coke, seven up etc. One particular quality which can attract you the most is its pricing. This outstanding burger is available at the price of 570 PKR only.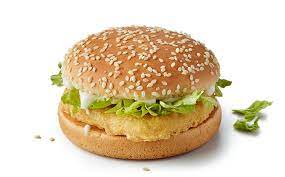 Burger Fest Chicken Jalapeno Burger:
In our list of best items we would like to place the gratifying Chicken Jalapeno Burger on second spot. Burger Fest chefs get everything right and make absolutely no mistake while making this heavenly burger. Chicken Jalapeno Burger is made very delicately when they put jalapeno and fried chicken between two soft buns and when it is finally ready, it just melts in your mouth. This burger will surely leave you craving for more. It will become the reason for you to visit the Burger Fest restaurant again and again. This extremely tasty burger can be yours at the price of 480 PKR only.
Chicken Gypsy Burger:
Besides all other must tries, you should definitely try this amazing Chicken Gypsy Burger offered by the Burger Fest menu. This burger is filled with many ingredients such as crispy chicken, vegetables, and patties. Its quantity is as good as its quality that's why it has received such a positive response from the visitors.
Burger Fest Menu With Price
Burgers
| | |
| --- | --- |
| Burgers | Price |
| The Beef Slave Burger | Rs.510/- |
| Chicken Gypsy Burger | 590/- |
| Chicken Jalapeno Burger | 480/- |
| The Beast Burger | 570/- |
| Wild Big Ben Burger | 580/- |
| Beef Benda Burger | 650/- |
| Beef Mushroom Burger | 510/- |
| Special Chicken Beef Combo Burger | 570/- |
| Chicken Mushroom Burger | 530/- |
| Rum Pum Burger | 750/- |
Steaks
| | |
| --- | --- |
| Steaks | Price |
| Chicken Alfredo Steak | 710/- |
| Beef Steak | 800/- |
Hot Dog
| | |
| --- | --- |
| Hot Dog | Price |
| Cheese Hot Dog | 370/- |
| Simple Hot Dog | 330/- |
Chargha
| | |
| --- | --- |
| Chargha | Price |
| Tandoori Chargha | 1199/- |
Wraps
| | |
| --- | --- |
| Wraps | Price |
| Chicken Fajita Wrap | 400/- |
| Chicken Grilled Wrap | 400/- |
| Beef Cheese Wrap | 430/- |
| Chicken Cheese Wrap | 390/- |
Fried Items
| | |
| --- | --- |
| Fried Items | Price |
| Loaded Fries | 410/- |
| Fries Bucket | 280/- |
Drinks
| | |
| --- | --- |
| Drinks | Price |
| Coke 1.5 Liter | 160/- |
| Coke 500 ml | 100/- |
| Coke 250 ml | 100/- |
F-7, Islamabad Number: 0300 2888192
G-11, Islamabad Address: Ghaffar Mall, G-11 Markaz Islamabad: 051 2741873
E-11/2, Islamabad Address: Shop no 8 lower ground Paradise Arcade E-11/2 Markaz, near Najeeb Pharmacy, Islamabad:0333 7971414
www.facebook.com/burgerfestofficial