Apni Rasoi Restaurant India Menu with Prices 2023
If you're a fan of delicious vegetarian North Indian, Chinese, and Punjabi cuisine, then Apni Rasoi is the perfect restaurant for you. They offer a wide variety of dishes to choose from, including starters like spring rolls and tandoori momos, as well as a range of curries and Chinese dishes such as noodles and Manchurian.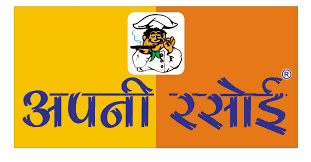 Apni Rasoi is counted among the most popular North Indian restaurants in Delhi and now has multiple outlets. So, if you don't feel like cooking, you can simply order online from Apni Rasoi on Swiggy or Zomato and enjoy their tasty food from the comfort of your own home.
Apni Rasoi Restaurant Menu and Price List
Apni Rasoi Family Combos
| Menu | Price |
| --- | --- |
| Chinese Family Veg Combo | ₹800 |
| Full Family Veg Combo | ₹1150 |
| Half Family Veg Combo | ₹650 |
Apni Rasoi Thali
| Menu | Price |
| --- | --- |
| Aloo Naan Thali | ₹235 |
| Butter Naan Thali | ₹230 |
| Butter Roti Thali | ₹210 |
| Gobhi Naan Thali | ₹235 |
| Lachha Paratha Thali | ₹230 |
| Missi Roti Thali | ₹220 |
| Onion Chur Chur Naan Thali | ₹235 |
| Paneer Chur Chur Naan Thali | ₹240 |
| Plain Naan Thali | ₹210 |
| Plain Roti Thali | ₹200 |
| Spl. Apni Rasoi Thali | ₹260 |
| Tawa Butter Roti Thali | ₹200 |
| Tawa Roti Thali | ₹200 |
| Chole Chawal | ₹180 |
| Rajma Chawal | ₹180 |
| Veg. Biryani Raita | ₹190 |
Soups @ Apni Rasoi
| Menu | Price |
| --- | --- |
| Cream Of Mushroom Soup | ₹130 |
| Lemon Coriander Soup | ₹130 |
| Veg Sweet Corn Soup | ₹130 |
| Tomato Soup | ₹130 |
| Hot N Sour Soup | ₹130 |
| Veg Manchow Soup | ₹130 |
Tandoori Snacks
| Item | Price |
| --- | --- |
| Achari Chap Tikka | ₹230 |
| Afghani Chaap Tikka | ₹250 |
| Kali Mirch Paneer Tikka | ₹250 |
| Malai Chaap Tikka | ₹250 |
| Paneer Chap Tlkka | ₹250 |
| Seekh Kabab | ₹240 |
| Tandoori Chaap Tikka | ₹230 |
| Veg Platter | ₹420 |
Apni Rasoi Snacks
| Item | Price |
| --- | --- |
| Dahi Ke Sholey | ₹260 |
| Veg French Fries | ₹150 |
| Kurkure Chaap | ₹230 |
| Kurkure Momos | ₹220 |
| Tandoori Momos | ₹200 |
| Veg Afghani Momos | ₹200 |
| Veg Fried Momos | ₹170 |
| Veg Spring Roll | ₹150 |
| Veg Steam Momos | ₹150 |
Main Course Indian
| Menu | Price |
| --- | --- |
| Achari Chaap Masala | ₹150 |
| Achari Paneer Masala | ₹160 |
| Aloo Gobi | ₹120 |
| Aloo Matar | ₹120 |
| Chaap Masala | ₹145 |
| Chana Masala | ₹140 |
| Changezi Chaap | ₹140 |
| Dal Makhani | ₹140 |
| Dum Aloo | ₹130 |
| Gobi Masala | ₹130 |
| Handi Chaap | ₹150 |
| Handi Paneer | ₹155 |
| Jeera Aloo | ₹120 |
| Kadai Chaap | ₹150 |
| Kadhai Paneer | ₹155 |
| Karahi Mushroom Masala | ₹150 |
| Kashmiri Dum Aloo | ₹155 |
| Keema Chaap | ₹140 |
| Malai Kofta | ₹160 |
| Mattar Mushroom | ₹150 |
| Matter Paneer | ₹155 |
| Methi Paneer | ₹155 |
| Mix Veg | ₹150 |
| Mushroom Do Pyaza | ₹155 |
| Mushroom Masala | ₹155 |
| Navratan Korma | ₹150 |
| Palak Kofta | ₹150 |
| Palak Paneer | ₹150 |
| Paneer Bhurji | ₹170 |
| Paneer Butter Masala | ₹155 |
| Paneer Do Pyaza | ₹155 |
| Paneer Lababdar | ₹160 |
| Paneer Mushroom | ₹160 |
| Paneer Pasanda | ₹160 |
| Paneer Tikka Masala | ₹160 |
| Pindi Chana | ₹145 |
| Rajma Fry | ₹140 |
| Sarso Ka Saag (seasonal) | ₹130 |
| Shahi Paneer | ₹150 |
| Soya Butter Masala | ₹140 |
| Tawa Chaap | ₹140 |
Fried Rice
| Menu | Price |
| --- | --- |
| Veg Ginger Fried Rice | ₹170 |
| Mixed Fried Rice | ₹190 |
| Singapore Fried Rice | ₹190 |
| Veg Chilli Fried Rice | ₹190 |
| Veg Corn Fried Rice | ₹190 |
| Veg Fried Rice | ₹170 |
Plain Rice
| Menu | Price |
| --- | --- |
| Jeera Rice | ₹110 |
| Matar Pulao | ₹165 |
| Plain Rice | ₹90 |
Chowein
| Menu | Price |
| --- | --- |
| Pan Fry Noodles | ₹210 |
| Veg Apni Rasoi Special Chowmein | ₹210 |
| Veg Chilly Garlic Chowmein | ₹160 |
| Veg Haka Saka Chowmein | ₹190 |
| Veg Noodles | ₹150 |
| Veg Singapuri Chowmein | ₹180 |
Apni Rasoi Breads
| Menu | Price |
| --- | --- |
| Tawa Roti | ₹11 |
| Papad | ₹12 |
| Tawa Butter Roti | ₹13 |
| Rumali Roti | ₹14 |
| Tandoori Roti | ₹16 |
| Tandoori Butter Roti | ₹20 |
| Missi Roti | ₹45 |
| Plain Naan | ₹45 |
| Makke Ki Roti | ₹45 |
| Aloo Naan | ₹55 |
| Butter Naan | ₹55 |
| Gobi Naan | ₹55 |
| Lachha Paratha | ₹55 |
| Onion Naan | ₹55 |
| Pudina Paratha | ₹55 |
| Aloo Parantha | ₹55 |
| Garlic Parantha | ₹55 |
| Gobhi Paratha | ₹55 |
| Laccha Naan | ₹55 |
| Onion Parantha | ₹55 |
| Pudina Naan | ₹55 |
| Chilli Paratha | ₹60 |
| Chilli Naan | ₹60 |
| Spl. Keema Naan | ₹70 |
| Staff Naan | ₹70 |
| Stuff Parantha | ₹70 |
| Paneer Naan | ₹75 |
| Special Naan | ₹75 |
| Paneer Parantha | ₹75 |
| Special Paratha | ₹75 |
| Spl. Veg. Naan | ₹80 |
Accompaniments
| Item | Price |
| --- | --- |
| Boondi Raita | ₹70 |
| Green Salad | ₹80 |
| Mix Raita | ₹85 |
| Pineapple Raita | ₹170 |
| Plain Dahi | ₹100 |
Apni Rasoi Restaurant Address and Contact Detail
Address: 2233, Banda Bahadur Marg, Outram Lines, Mukherjee Nagar, Delhi, 110009, India
Phone:011-46792207-+91 7428916800