Retro Pizza Sialkot Menu with Prices
Retro Pizza Sialkot offers a wide variety of pizzas, including traditional pizzas like pepperoni and cheese, as well as more unique pizzas like the "Donner Pizza" and the "BBQ Chicken Pizza." The restaurant also offers a variety of other dishes, such as burgers, fries, and pasta.
Retro Sialkot is a popular spot for families and friends. The restaurant is clean and well-maintained, and the staff is friendly and helpful. The prices are also very reasonable, making Retro Sialkot a great option for budget-minded diners. In addition to its delicious food, Retro Pizza Sialkot is also known for its lively atmosphere. The restaurant is often crowded, especially on weekends, but the atmosphere is always fun and festive.
Retro Pizza Menu & Prices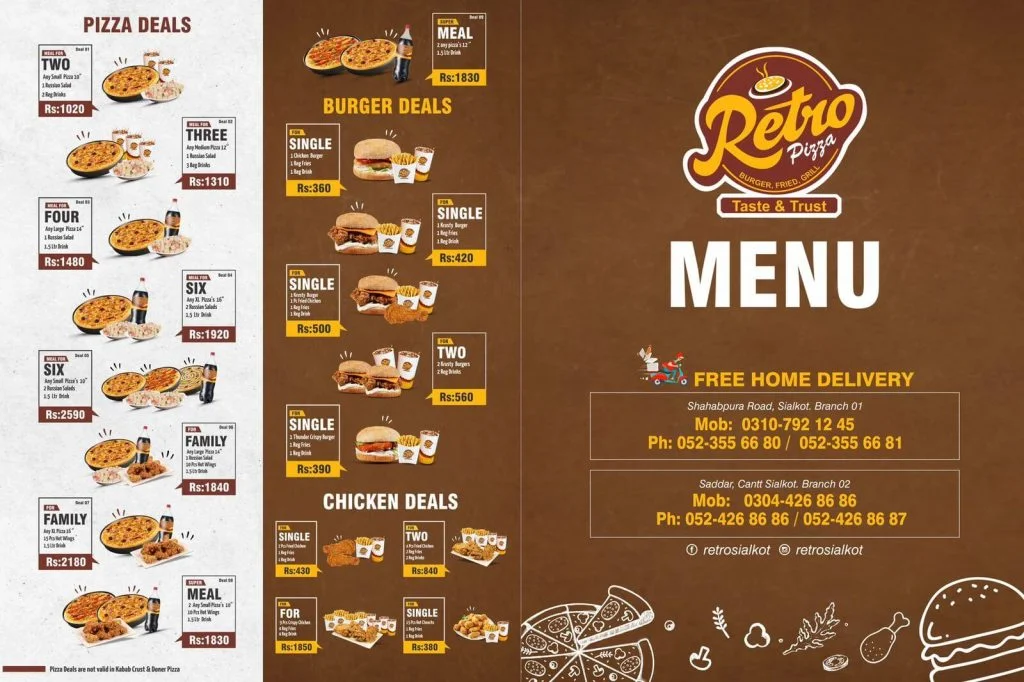 Allah Malak Restaurant Sialkot Menu & Prices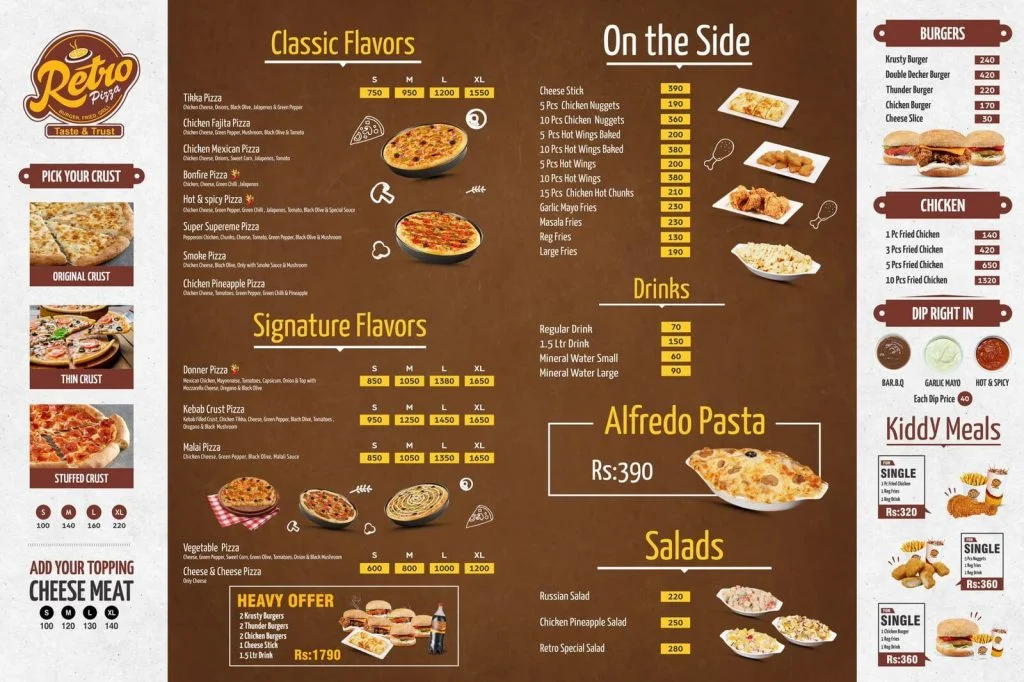 Retro Address and Contact Number
Address: Shahabpura Rd, Shahabpura Sialkot.