Best Chai Spots in Islamabad
In Islamabad, the tradition of outdoor dining has become deeply ingrained in the culture, a ubiquitous sight spanning across restaurants, cafes, and scenic picnic areas. While renowned dining establishments have consistently topped the charts for exploring the vast landscapes of Pakistan, an intriguing trend has emerged in Islamabad: the burgeoning popularity of tea havens. In recent times, a multitude of novel tea venues have sprung up across Islamabad and Rawalpindi, captivating attention and taste buds alike.
These locales, nestled at every nook and cranny, comprise charming roadside stalls adorned with modest seating arrangements. They offer a diverse array of teas, each spot showcasing its unique twist on the beloved beverage. From traditional classics to innovative concoctions, the evolution of tea presentation is ceaselessly unfolding, embraced fervently by enthusiasts. The Pakistani affinity for tea, deeply ingrained within daily routines, is showcased by the profound impact of tea-centric spots on social interactions.
List Of Best Chai Spots in Islamabad
Tea, or "chai," holds a special place in Pakistani culture, serving as more than just a beverage – it's a ritual, a conversation starter, and a comfort in daily life. In the heart of Pakistan's capital, Islamabad, this sentiment has led to the emergence of diverse and captivating tea-centric cafes that offer not only a cup of tea but an entire experience. Let's dive into some of the most notable chai spots in Islamabad, each with its own distinct charm and allure.
1. Chaaye Khana: A Pioneer's Haven
Chaaye Khana, an early entrant in the tea cafe scene, deserves recognition for pioneering the tea-centric cafe culture in Islamabad. Filling a gap in the market, they created a space where patrons can unwind with a book, engage in heart-to-heart conversations, or find solace from their demanding work environments. With an extensive menu that covers breakfast, lunch, and snacks, Chaaye Khana aims to be a one-stop destination. The music complements the ambiance, creating a holistic experience that has led to the establishment's expansion into various cities and even other countries.
Complete Chaaye Khana Restaurant Menu and Prices
Contact Details for Chaye Khana
Website: https://www.chaayekhana.com/
Address: Shop # 11, Super market،, F-6 Markaz F 6 Markaz F-6, Islamabad.
Contact Number: (051) 8312193
2. Secret Sky: Where Dreams and Tea Collide
Nestled in a secluded nook of Islamabad, Secret Sky exudes an air of mystique. This outdoor cafe, known initially for its elusive charm, has now expanded its enchantment to another branch. With bonfires illuminating the night and live music filling the air, Secret Sky offers an atmospheric escape from city life. The second branch in F-7 mirrors a miniature Times Square, making it an enticing destination for anyone seeking a unique tea experience.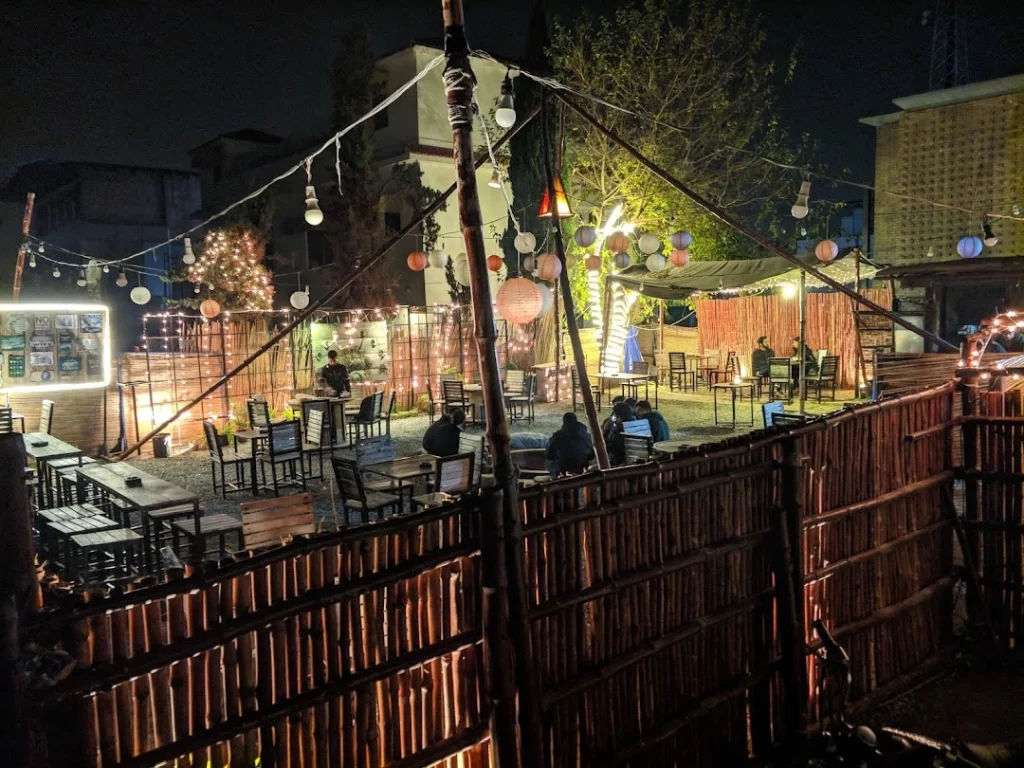 Complete Secret Sky Islamabad Menu & Prices
Contact Details for Secret Sky
Address: Street 16, F-7/2, Islamabad, Street 8, Idrees Market, F-10/2 Islamabad.
Contact Number: 0342 9726168
3. Chai Mehfil: A Rooftop Reverie
Chai Mehfil offers more than just tea; it offers an elevated experience, quite literally. Situated atop a building, this rooftop cafe boasts panoramic views of the Margalla Hills. The decor resonates with Mughal influences, and the atmosphere is punctuated by vibrant colors. Live musical performances, interactive events, and a rich culinary spread complement the tea offerings, making Chai Mehfil a multifaceted social haven.
Contact Details for Chai Mehfil
Address: Plot no. 11, Super Market, School Road, F-6 Markaz Islamabad.
Contact Number: 0302 5542424
4. Chai O Clock:
Chai O Clock evokes nostalgia with its classic interiors and throwback '90s vibe. The cafe is a testament to the power of simple pleasures – sipping tea under the starlit sky and engaging in conversations with loved ones. The straightforward menu and affordable prices create an accessible atmosphere, while local bands occasionally serenade visitors, infusing the space with artistic energy.
Contact Details for Chai O Clock
Address: Opposite to F-7 Flower Market, Islamabad.
Contact Number: (051) 8358390 
5. Chaye Pani & Co.
Chaye Pani & Co. stands out for its versatility. Situated beside Kabul Restaurant in F-7, it caters to a diverse audience with a menu ranging from tea to sandwiches and pasta. The outdoor setting and welcoming ambiance provide a cozy backdrop for meetings and catch-ups. In a nod to the evolving times, Chaye Pani & Co. also accommodates delivery, ensuring that the chai experience is accessible even beyond the cafe's premises.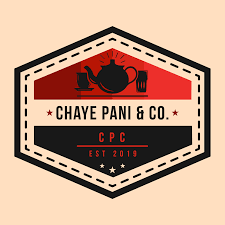 Contact Details for Chaye Pani & Co.
Address: Shop no 4, Block 13-P Empire Centre Jinnah Super Market, F-7, Islamabad.
Contact Number: (051) 2723070