Sunflower Cooking Oil Price in Pakistan
Sunflower oil is a popular cooking oil in Pakistan. It is a good source of vitamin E and is low in saturated fat. The price of sunflower oil in Pakistan has been rising in recent months due to a number of factors, including the global shortage of edible oils and the depreciation of the Pakistani rupee.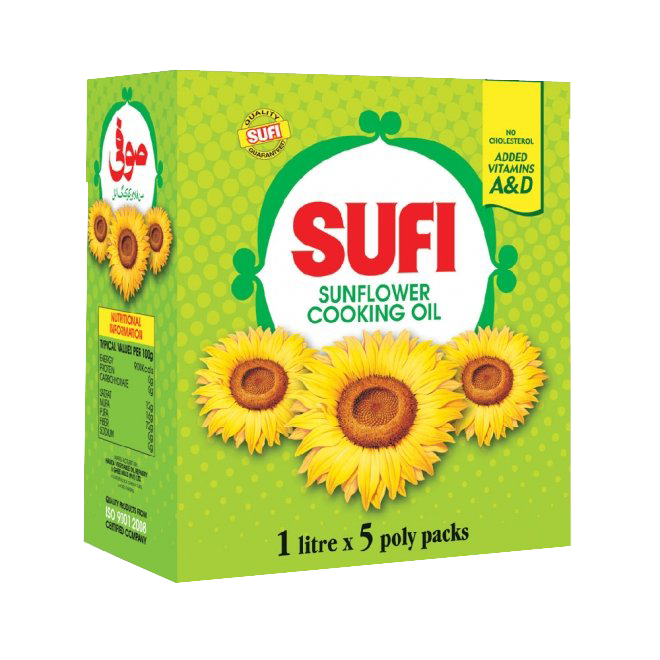 The rising price of sunflower oil has put a strain on household budgets in Pakistan. The government has taken some steps to control the price of edible oils, but these measures have had limited success.
It is important to note that the price of sunflower oil is volatile and can change frequently. It is advisable to check the current price before making a purchase.
Sunflower Cooking Oil Price
| Item | Price |
| --- | --- |
| Sufi Sunflower Cooking Oil 750ml | Rs. 2,550 |
| Sufi Sunflower Cooking Oil 10 Litres | Rs. 8,500 |
| Sufi Sunflower Cooking Oil 4.5 Litres | Rs. 3,850 |
| Sufi Sunflower Cooking Oil 5 Litres Tin | Rs. 4,850 |
| SULTAN COOKING OIL SUNFLOWER 5 LTR | Rs. 2,900 |
| KISAN COOKING OIL SUNFLOWER 5 LTR | Rs. 2,830 |
| Sufi Sun Flower Cooking Oil 3 Litres | Rs. 3,850 |
| SUFI COOKING OIL SUNFLOWER 10 LTR | Rs. 6,330 |
| Sufi Sun Flower Cooking Oil 1Litrex5 Standup Pouch | Rs. 3,850 |
| Sufi Sun Flower Cooking Oil 5 x 1 Litre Poly Pack | Rs. 3,950 |
http://www.homefoodies.pk